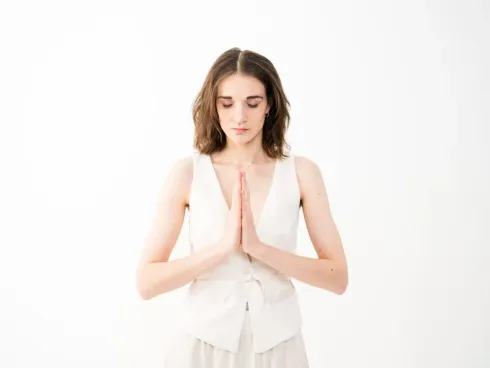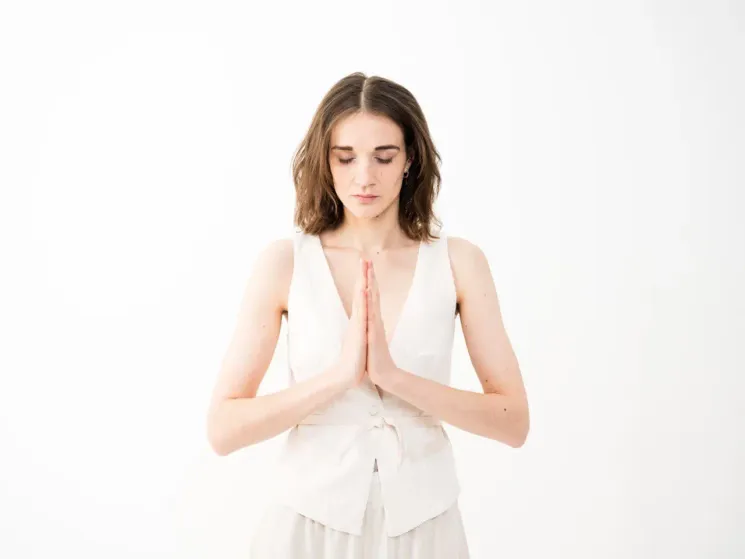 Psychedelic Breath® with Roxana - Studio - EN
Level
All Levels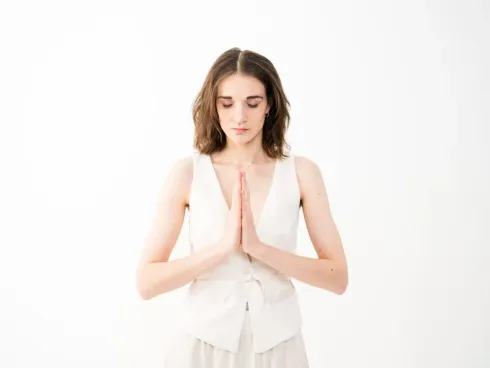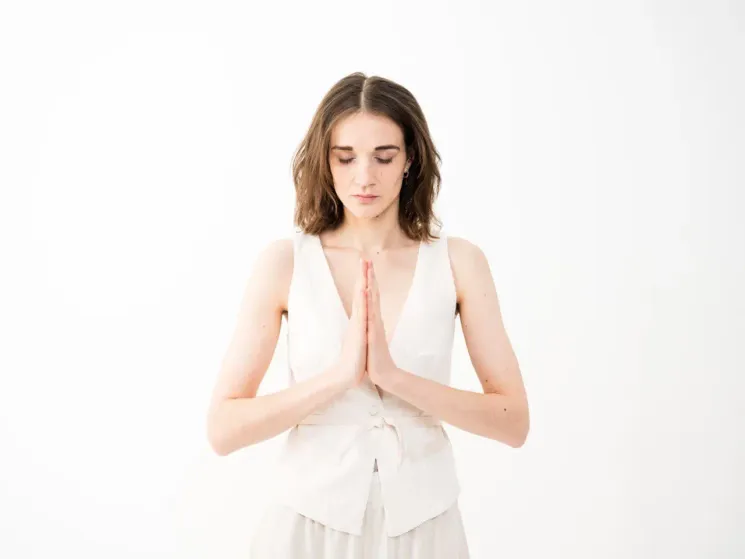 PSYCHEDELIC BREATH® is a dynamic breathwork ritual, combining ancient breathing techniques backed up with the knowledge of contemporary science and the art of electronic music to let you access higher realms of consciousness. You might experience deep states of meditation as breathing like this shifts your brainwaves from beta to alpha or even theta. The practice holds the power to silence your inner critical voice, and provide unfiltered access to your emotions as your limbic system gets activated.

Roxana holds an academic psychology degree and is passionate about guiding people to safe and inspiring experiences. She accompanies her sessions musically with tracks from the (mostly Berlin-based, but also international) deep house and tech-house scene.
The practice will be done sitting with the possibility to lie down at any point you like. Bring warm and comfortable clothing, something to drink, and a blanket/scarf to cover your body in case you become cold. Please don't eat a heavy meal 1.5h before the session.
PSYCHEDELIC BREATH® is a powerful breathwork practice that is not recommended for the following conditions: pregnancy, epilepsy, high blood pressure, cardiovascular disease, high inner eye pressure, clinical anxiety or panic attacks, psychosis, a history of stroke, recent surgery (wounds, broken bones still healing). By purchasing a ticket you confirm that you are healthy.
IMPORTANT: This is a special class, and as such, it has a special price of 20€ or USC check-in + 10€ - No flatrates or Memberships accepted.
Date
Thursday, September 7, 2023
Time
08:30 PM - 10:00 PM
(90 min)
Mehrhingdamm 61, 10961 Berlin
Teacher
Roxana Junczyk
Pricing options
| | | |
| --- | --- | --- |
| €10.00 | Psychedelic Breath® Zuzahlung für USC Mitglieder | |
| €20.00 | Single ticket | |
| €20.00 | Psychedelic Breath® Ticket | |
Cancellation policy
Stornierungen sind online auf Eversport bis zu 24 Stunden vor Beginn möglich.
Psychedelic Breath® with Roxana - Studio - EN
Date
Thursday, September 7, 2023
Time
08:30 PM - 10:00 PM
(90 min)