About us
DEIN SHIFT-OUTDOOR-FITNESS IN DÜSSELDORF Düsseldorfer SHIFT-Fans dürfen sich auf das Training im Fitness Garden am Seestern und im Club Marina Yachthafen freuen.
Amenities
Showers
Food
Shop
Wellness
Changing rooms
Parking lot
Card Payment
Other locations
Check out other locations of the venue
View other locations
Reviews
4.4
9 reviews --- ---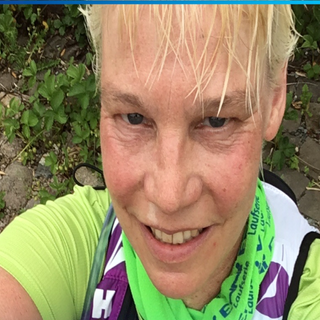 --- Das Konzept und die Kurse von Shift gefallen mir wirklich sehr. Insbesondere die Flexibilität bei der Buchung der Kurse sind für mich von Vorteil. Bei meiner Recherche nach einem Outdoor Fitness Programm bin ich auch auf andere Modelle gestoßen, bei denen fixe Kurse an bestimmten Wochentagen über einen Zeitraum von mehreren Wochen gebucht werden. Das kann sicherlich auch Vorteile haben, mir gefällt es jedoch, dass ich zum einen die Wahl habe, regelmäßig an einem bestimmten Kurs/Kurstag teilnehmen zu können, oder an einem beliebigen anderen Tag zum Training gehen zu können (auch kurzfristig). Das ist in meinen Augen ideal für Menschen, die nicht immer den selben Zeitplan haben oder bei denen es berufsbedingt auch mal später werden kann und so ein Kurs verpasst werden könnte. Ausserdem kann man so unterschiedliche Kurse ausprobieren und besuchen. Bisher habe ich die Kurse von Vincent Artz und Marvin Marshall besucht. Vincent ist als Trainer wirklich ein Glücksgriff, egal ob man länger keinen Sport gemacht hat, oder regelmäßig trainiert. Er wählt die Übungen so aus, dass man gefordert wird, allerdings betont er auch, dass jeder für sich entscheiden soll, wo seine Grenzen liegen und dass es besser sei, nicht zu versuchen, mit aller Gewalt über diese hinaus zu gehen, sondern sich langsam wieder heranzutasten, sodass man sich und seine Fitness kontinuierlich verbessert. So hat er mich nach dem Probetraining angehalten, etwas vom 'Gas' zu gehen. Das hat mir sehr geholfen und ist auch außerhalb des Sports ein guter Tipp :) Man merkt, dass es ihm in seiner Arbeit um den Menschen geht und dass er dabei Spaß hat und auch Spaß vermitteln möchte. Also alles in allem, toller Trainer und tolle Kurse :) Marvin ist ebenso ein Top Trainer. Er achtet sehr auf die Technik und gibt gute Verbesserungsvorschläge. Er pusht mich, wenn ich es brauche, sodass ich das Gefühl habe, meine kleinen Verbesserungsschritte unter Beweis zu stellen :) Marvin ist sehr motivierend und auch bei ihm hat man das Gefühl, als würde es ihm wirklich um den Menschen gehen und dass er mit Freude und Interesse daran arbeitet, diesen in seiner Fitness zu verbessern. Für mich ergänzen sich die Kurse sehr gut :) Und ich werde sicherlich noch weitere Kurse ausprobieren.
---
Available sports types and activities