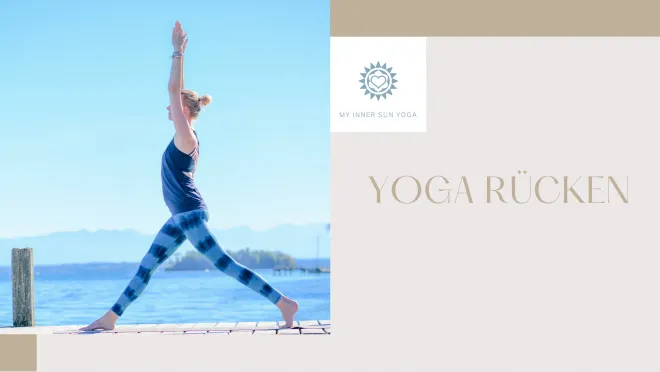 Yoga Rücken | Fokus: Unterer Rücken | 60 Min.
Video
Facility/Studio
MY INNER SUN YOGA
Availability after purchase
1 week
About the class
Entspannung für den unteren Rücken | Gegen Rückenschmerzen
About the trainer/teacher
Mara unterrichtet seit 2009 Yoga. 2012 hat sie das MY INNER SUN YOGA Studio eröffnet. Gibt MBSR–Kurse (Mindfulness Based Stress Reduction). Hat ein Buch geschrieben 'MOOD YOGA', welches Dir mehr Energie, Harmonie und innere Balance schenken kann. Arbeitet mit ätherischen Ölen, um sich und andere bei körperlichen und emotionalen Bedürfnissen zu unterstützen und bietet wunderbare, erholsame Massagen an.