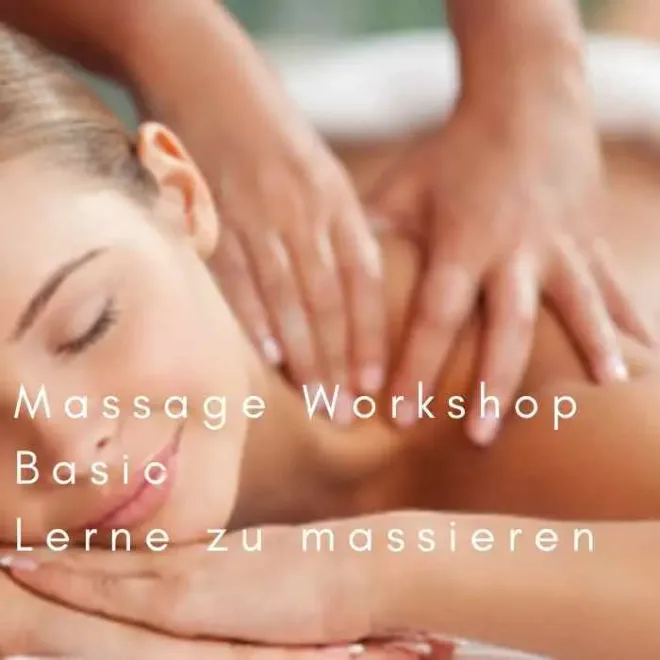 Massage Workshop - lerne zu massieren
Video
Facility/Studio
Urbanyogamunich
Availability after purchase
6 months
About the class
KAMI PARTNER MASSAGE WORKSHOP
Nimm dir Zeit dich und deinen Partner zu verwöhnen. In diesem Massage Workshop lernst du wunderbar wohltuende Massage Techniken kennen.
KAMI entstammt der Japanischen Shinto Tradition und beschreibt den göttlichen Geist, der wie ein klarer Spiegel alle Dinge der Natur reflektiert und gleichermaßen verehrt. KAMIMASSAGE ist ein mix aus rocking, deep tissue oil massage und acupressure. Ein schönes Geschenk für dich und deinen Partner in einer Zeit in der Berührung besonders wichtig ist.
Kosten für zwei Personen: 29 Euro Ort: Online bei dir zu Hause. Kurs ist 6 Monate lang gültig, damit du in Ruhe mit deinem Partner üben und praktizieren kannst.
About the trainer/teacher
You are perfect just the way you are ! Nach diesem Motto lebe und unterrichte ich Yoga. Meine Ausbildung in der Tradition nach T. Krishnamacharya/T.K.V Desikachar bezieht die unterschiedlichen Bedürfnisse der Schüler mit ein. Yoga bietet die Möglichkeit, sich selbst kennen zulernen und glücklich mit dem zu sein wer man ist. Einfach wunderbar! Meine Ausbildung: 200+ bei Wolfgang Miessner (Yoga Alliance) sowie zertifizerte Rückenyogalehrerin. Seit 2016 bin ich bei R.Sriram (Schüler von Desikachar) in Weiterbildung mit dem Schwerpunkten Yogaphilosophie, Yogatherapie, Rezitation, Atmung und Meditation. Seit 2017 bin ich in Ausbildung zur Heilpraktikerin für Naturheilkunde. Ich freue mich mein Wissen in meinem Unterricht mit euch zu teilen.