Pilates Mat Teacher Training / Intensive
Online stream
Starts on Friday, 15/05/2020
Price 150.00 €
Description:
Das erstes Aerial Pilates Berlin Pilates Mat Teacher Training, Modul 1 findet vom 15.-17. Mai 2020 in unserem Berliner Studio statt. Im Pilates Mat Teacher Training erlernst du die Pilates Matten Grundübungen, Pilates Prinzipien, Pilates spezifische Anatomie, Stundenaufbau und Unterrichtspraxis. Das Training ist sowohl für diejenigen gedacht, die sich intensiv mit der Pilates Methode beschäftigen wollen, um für sich richtig und korrekt zu Hause oder in Klassen zu trainieren, als auch für diejenigen, die Pilates Mat Klassen unterrichten und sich ein zweites Standbein aufbauen möchten.
Das Teacher Training/Intensive beeinhaltet ein Vorgespräch, Teacher Training/Intensive vor Ort Freitag 17:00-20:00 Uhr, Samstag & Sonntag 9:30-17:00 Uhr, ein ausführliches Skript, schriftlicher Test, Abschluß Zertifikat und zusätzliche Nachbetreuung in Form eines 60 min. Gespräches oder Skype Session um evtl. offene Fragen, neue Herausforderungen, etc. zu klären.
Voraussetzungen: Als Intensive: vorab mind. 15 Std. Teilnahme an Pilates Klassen Für das Teacher Zertifikat: vorab 15 Std. Teilnahme an Pilates Klassen, 5 Hospitationsstd. und 10 Std. Unterrichtspraxis, Abschlußprüfung
Kosten: 499 € als Intensive / 549 € als Teacher Training Bei Anmeldung wird eine Anzahlung von 150 € fällig. Für den Restbetrag bekommst du eine Rechnung zur Überweisung zahlbar bis zwei Wochen vor Beginn. Ratenzahlung ist möglich.
Online stream
There is an online stream available for this activity. To participate, take the following steps:
Make sure to read the description of your booked activity in advance to know which streaming provider your studio uses for online streaming. Commonly used tools are e.g. Zoom, Youtube Live, Skype, Hangouts, etc. If necessary, download the necessary software or app to your laptop, tablet or smartphone
The access to the online stream is available 15 minutes before the start of the activity. You can find the link for the online stream in your online profile under "My bookings / Activities". With a click on "Go to online stream now" you will be forwarded to the corresponding page and you join the activity online!
All participants are able to see the video transmission of other participants. If you do not want to show yourself or the personal environment in which you take part in the online class, you can deactivate the camera function or cover the camera. The name you enter when you join the online meeting room will be shown to other participants. However, you can change your name at any time (e.g. only specify the initials).
Trainer :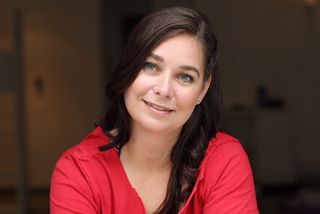 Julia
Dates:
| | | | | |
| --- | --- | --- | --- | --- |
| 1. | 15/05/2020 | 17:00 - 20:00 | Greifswalder Straße 9, 10405 Berlin | Julia |
| 2. | 16/05/2020 | 09:30 - 17:00 | Greifswalder Straße 9, 10405 Berlin | Julia |
| 3. | 17/05/2020 | 09:30 - 17:00 | Greifswalder Straße 9, 10405 Berlin | Julia |
* All prices including VAT