Sommertanzkurs mit Sassy Em: Charleston - back to the 20s!
Starts on Wednesday, 17/07/2019
Price 50.00 €
Description:
Immer mehr Menschen interessieren sich für Themen von früher, z.B. für Oldtimer, Kleidung und Musik. Charleston gehört mit zu diesem Phänomen. Im Swing Tanz, der ein Paartanz ist, werden verschiedene Bewegungen aufgegriffen - doch wie tanzt man eigentlich solo? Im Charleston gibt es verschiedene Tanzschritte, die von Frau und Mann getrennt voneinander eingesetzt werden. Lerne die Basics des Charleston kennen und schwelge in Erinnerungen an längst vergessene Zeiten!
Wir erareiten außerdem eine kleine Choreografie, die auf Wunsch (und nach Besuch eines Vorbereitungs-Workshops) gerne auf unserer nächsten Werkschau am 02.11.19 in Frankfurt in der Gruppe aufgeführt werden kann.
Trainer :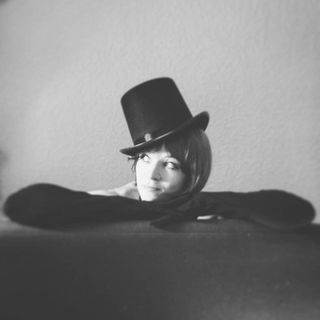 Sassy Em
Dates:
| | | | | |
| --- | --- | --- | --- | --- |
| 1. | 17/07/2019 | 20:00 - 21:00 | Falkstr. 72-74, 60487 Frankfurt | Sassy Em |
| 2. | 24/07/2019 | 20:00 - 21:00 | Falkstr. 72-74, 60487 Frankfurt | Sassy Em |
| 3. | 31/07/2019 | 20:00 - 21:00 | Falkstr. 72-74, 60487 Frankfurt | Sassy Em |
| 4. | 07/08/2019 | 20:00 - 21:00 | Falkstr. 72-74, 60487 Frankfurt | Sassy Em |
* All prices including VAT