Online: Welcome to Ori Tahiti!
Online stream
Starts on Friday, 19/02/2021
Price from 10.00 €
Description:
In früheren Zeiten wurden in Polynesien Geschichten durch die Kunst des Tanzes erzählt. Handgesten und Tanzbewegungen gaben die Geschichten an das Publikum weiter. Ereignisse, Legenden, Liebesgeschichten wurden in Form von Bewegungen und Liedern erzählt.
In diesem Einführungskurs werden wir die Grundschritte des Tahitianischen Tanzes und einige Variationen erlernen. Durch die Kombination von Technik und Bewegung werden wir Übungssequenzen erstellen/erarbeiten, um die Koordination zu meistern, fließend zu tanzen und unsere Geschichte zu erzählen, auf tahitianische Art.
Große Hüftbewegungen, schwungvolle Akzente und jede Menge Beckenbewegungen sorgen für ein intensives Körper-Workout! Erlebe bei uns fünf unterhaltsame Wochen, und das alles bequem von zu Hause aus.
Vorkenntnisse sind nicht erforderlich. Ein Einstieg in unseren Anfängerkurs Ori Tahiti ist nach Besuch dieses 5er-Blockes problemlos möglich.
Ein kostenloses Probetraining ist ab März in diesem Kurs ebenfalls möglich!
Online stream
There is an online stream available for this activity. To participate, take the following steps:
This studio uses Zoom as their streaming provider to online stream their activities. Download the according software or app to your laptop, tablet or smartphone.
The access to the online stream is available 15 minutes before the start of the activity. You can find the link for the online stream in your online profile under "My bookings". With a click on "Join online stream now" you will be forwarded to the corresponding page and you join the activity online!
Specific streaming providers, e.g. Zoom, allow participants to see each other through the video camera. If you do not want to show yourself or the personal environment, you can deactivate the camera function or cover the camera. The name you enter when you join the online meeting room will be shown to other participants. However, you can change your name at any time (e.g. only specify the initials).
Trainer :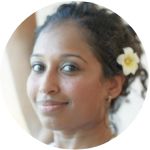 Natasha
Dates:
| | | | | |
| --- | --- | --- | --- | --- |
| 1. | 19/02/2021 | 18:00 - 19:00 | Falkstr. 72-74, 60487 Frankfurt | Natasha |
| 2. | 26/02/2021 | 18:00 - 19:00 | Falkstr. 72-74, 60487 Frankfurt | Natasha |
| 3. | 05/03/2021 | 18:00 - 19:00 | Falkstr. 72-74, 60487 Frankfurt | Natasha |
| 4. | 12/03/2021 | 18:00 - 19:00 | Falkstr. 72-74, 60487 Frankfurt | Natasha |
| 5. | 19/03/2021 | 18:00 - 19:00 | Falkstr. 72-74, 60487 Frankfurt | Natasha |
* All prices including VAT