Infoworkshop Yogalehrer/-in Ausbildung 2021/22
Online stream
Starts on Sunday, 25/04/2021
Price 1.00 €
Description:
Erfahre alles über unsere Ausbildung! Praktiziere mit Andreas Jakubik und stell alle Fragen, die Dir wichtig sind. Der Infotag gibt Dir ein Gespür, ob eine Ausbildung im Maitri Yoga die richtige Entscheidung ist. Du hast die Gelegenheit, Ausbilder, Herangehensweise und Atmosphäre in aller Ruhe kennenzulernen. Ab Oktober 2021 kannst du dich bei uns in einer neunmonatigen zertifizierten Ausbildung zurm Yogalehrerin fortbilden!
Online stream
There is an online stream available for this activity. To participate, take the following steps:
This studio uses Zoom as their streaming provider to online stream their activities. Download the according software or app to your laptop, tablet or smartphone.
The access to the online stream is available 15 minutes before the start of the activity. You can find the link for the online stream in your online profile under "My bookings". With a click on "Join online stream now" you will be forwarded to the corresponding page and you join the activity online!
Specific streaming providers, e.g. Zoom, allow participants to see each other through the video camera. If you do not want to show yourself or the personal environment, you can deactivate the camera function or cover the camera. The name you enter when you join the online meeting room will be shown to other participants. However, you can change your name at any time (e.g. only specify the initials).
Teacher :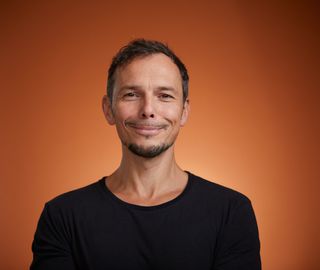 Andreas
Dates:
| | | | | |
| --- | --- | --- | --- | --- |
| 1. | 25/04/2021 | 11:00 - 13:00 | Sternstraße 32, 48145 Münster | Andreas |
Cancellations
Stornobedingungen
Bleibt derdie angemeldete Teilnehmerin dem Kurs oder Workshop fern, besteht kein Anspruch auf Erstattung der Teilnahmegebühr. Im Krankheitsfall kann aus Kulanz und gegen Vorlage eines Attests (schnellstmöglich, spätestens nach 14 Tagen einzureichen) ein Alternativtermin vereinbart werden. Der Betrag wird bis zur Einlösung gutgeschrieben, eine Beitragsrückerstattung ist jedoch ausgeschlossen.
Mit dem Onlinekauf eines Kurs- oder Workshoptickets wird eine verbindliche Anmeldung zum entsprechenden Yogakurs oder Workshop getätigt. Anmeldungen sind personengebunden und nicht übertragbar.
Wir behalten uns vor, Anfänger- und Aufbaukurse und Workshops erst ab einer Mindestteilnehmerzahl von 6 Teilnehmerinnen durchzuführen. Wird diese nicht erreicht, informieren wir spätestens 48 Stunden vor Beginn des Kurses die angemeldeten Teilnehmerinnen. In dem Fall wird nach Absprache ermöglicht, entweder einen Alternativkurs zu besuchen oder die Kurskosten in vollem Umfang zurückzuerstatten.
Für den Fall des schriftlich einzureichenden Rücktritts von verbindlichen Kurs- und Workshopanmeldungen gelten folgende Stornierungsgebühren, mit denen angemessener Ersatz für angefallene Aufwendungen geschaffen wird:
bis 28 Tage vor Beginn: 25% der Teilnahmegebühr
bis 10 Tage vor Beginn: 50% der Teilnahmegebühr
weniger als 10 Tage vor Beginn: 100% der Teilnahmegebühr
Laufzeittickets (z.B. 10er Tickets) sind nicht übertragbar und personengebunden. Bei Nichtinanspruchnahme der damit verbundenen Teilnahme, besteht kein Anspruch auf Erstattung oder Verlängerung. Im Krankheitsfall (per Attest nachzuweisen) kann aus Kulanz eine Anpassung gewährt werden.
Der/die Kursteilnehmende kann eine Ersatzperson stellen. Diese ist eigenhändig zu organisieren.
* All prices including VAT