Trauer - Workshopreihe zum Umgang mit Trauer
Online stream
Starts on Tuesday, 07/09/2021
Price 169.00 €
Description:
Der Wunsch nach solch einem Workshopformat wurde im letzten Jahr vermehrt an mich herangetragen und diesen Impulsen möchte ich folgen.
Trauer: Praxis, Austausch & Impulse: Mit dir teile ich meine Erfarungen aus meiner Arbeit auf der Palliativstation sowie aus meinem persönlichen Erleben im Umgang mit diesem Gefühl.
Trauer: dem Gefühl begegnen
Trauerphasen durchleben
Gefühle in der Trauerzeit
Anerkennen, was ist; Loslassen; Sich Zeit nehmen
Erinnerungen gestalten
Heilung: Die Selbstheilung unterstützen
Pläne für die Zukunft machen
Weiterleben
Versteckte Trauer
Zurückkehren in den Alltag und ggf. Gespräche führen mit Familie, Freunden, Kollegen
Rituale nach langer Zeit
Anerkennen, wer du mit all den Erfahrungen bist
Gedenken: Meilensteine und Umgang mit besonderen Tagen
Mitmenschen: Reaktionen und Wünsche
Trauernde begleiten
Trauerkultur
Wie kann dich die Praxis von Yin Yoga, Jin Shin Jyutsu, Akupressur, Heilsteinarbeit und Öle stützen?
Was nehme ich für mich mit?
In den ersten beiden Termine wird der Großteil der oben genannten Aspekte angesprochen und betrachtet. Gleichzeitig wirst du Praxis erfahren, um dein Erleben und deine Annäherung an das Thema, dein dich finden in all dem, zu unterstützen. Der dritte Termin dient im Schwerpunkt dem Austausch, dass was an Impulsen in dir im Verlauf der Zeit angeklungen ist, was vielleicht noch nicht von dir 'verdaut' wurde, deine offene Fragen, um einen gemeinsamen Abschluss zu finden.
Die Termine werden aufgezeichnet und dir im Anschluss per WeTransfer zur Verfügung gestellt. Ein Handout wird nicht von mir ausgegeben. Maximal 16 Plätze werde ich für dieses Angebot vergeben.
Online stream
There is an online stream available for this activity. To participate, take the following steps:
This studio uses Zoom as their online streaming provider. Download the according app to your laptop, tablet or smartphone
Access to the online livestream is available 15 minutes before the start of the activity. Simply go to "My bookings" and click on "Join online stream now" to be redirected to the corresponding page
With some streaming providers (e.g. Zoom) it is possible for participants to see each other. However, it is theoretically possible to deactivate the camera function. The name you enter when entering the online meeting room is displayed to other participants. However, you can always change your name (e.g. only the initials). Please note: Individual rules for online participation may apply for each class or venue.
Teacher :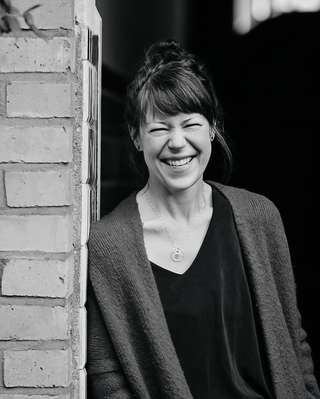 Andrea
Dates:
| | | | | |
| --- | --- | --- | --- | --- |
| 1. | 07/09/2021 | 18:00 - 21:00 | Bei dir Zuhause, . . | Andrea |
| 2. | 14/09/2021 | 18:00 - 21:00 | Bei dir Zuhause, . . | Andrea |
| 3. | 02/11/2021 | 18:00 - 20:00 | Bei dir Zuhause, . . | Andrea |
* All prices including VAT