Richte deinen inneren Kompass aus - Energetische Begleitung durch dein 2023!
Online stream
Starts on Tuesday, 10/01/2023
Price 223.00 €
Description:
4 Stationen durch das Jahr für deine Innenschau. Ein fortlaufender Kurs als Wegbegleitung durch dein Jahr 2023.
Je mehr ich mich mit dem Leben verbinde, umso mehr spüre ich eine Sehnsucht die Übergänge und Wandlungsphasen ganz bewusst zu gestalten. Bewusster erscheint mir die Zeitqualität. Sprudelnder und Pulsierender. Statt einem Gefühl von "das Jahr rauscht an mir vorbei", setze ich liebevoll Erinnerungsmarken.
Innehalten. Rückblicken. Loslassen. Vergeben.
Ankommen im Hier und Jetzt. Präsent. Da.
Spüren. Zeit nehmen. Die Weichen setzen. Den Weg erkennen.
Kreieren. Manifestieren. Einladen.
METHODEN: Yin Yoga Coaching, Kundalinisequenzen, Tarotlegung für jedes Quartal, Jin Shin Jyutsu, Pranayama, Klang und Kirtan, Journaln, Meditationen in Stille und Bewegung, Input & Austausch sowie Impulse für die Gestaltung deiner Jahreszeitqualität erwarten dich.
Die Einheiten werden liebevoll und mit Blick auf den Bedarf der Gruppe von mir von Termin zu Termin zusammengestellt.
7 Stunden Praxis erwarten dich. 2x 2 Stunden und 2x 1,5 Stunden sind geplant. Wir beginnen am 10. Januar mit dem Auftakt des neuen Jahres. Die Sessions werden aufgenommen und können dir für das Quartal, den jeweiligen Zyklus immer wieder dienen. Mehrfaches praktizieren der Sequenz ist also absolut willkommen.
Eine KOMBINATION aus den Workshops Samhain, Wintersonnenwende, Magie der Rauhnächte, Innerer Kompass und Sommersonnenwende ist perfekt für die Stationen, die 2023 zu bieten hat.
Online stream
There is an online stream available for this activity. To participate, take the following steps:
This studio uses Zoom as their online streaming provider. Download the according app to your laptop, tablet or smartphone
Access to the online livestream is available 15 minutes before the start of the activity. Simply go to "My bookings" and click on "Join online stream now" to be redirected to the corresponding page
With some streaming providers (e.g. Zoom) it is possible for participants to see each other. However, it is theoretically possible to deactivate the camera function. The name you enter when entering the online meeting room is displayed to other participants. However, you can always change your name (e.g. only the initials). Please note: Individual rules for online participation may apply for each class or venue.
Teacher :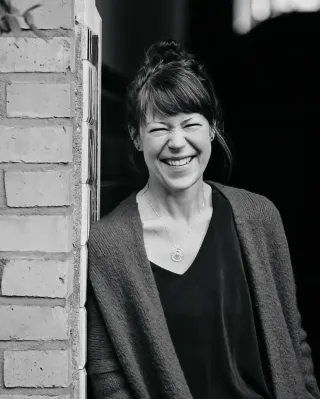 Andrea
Dates:
| | | | | |
| --- | --- | --- | --- | --- |
| 1. | 10/01/2023 | 18:30 - 20:30 | Bei dir Zuhause, . . | Andrea |
| 2. | 04/04/2023 | 18:30 - 20:00 | Bei dir Zuhause, . . | Andrea |
| 3. | 03/07/2023 | 18:30 - 20:00 | Bei dir Zuhause, . . | Andrea |
| 4. | 10/10/2023 | 18:30 - 20:30 | Bei dir Zuhause, . . | Andrea |
* All prices including VAT