Apocalyptic Sisterhood: Women's circle with Luisa and Pascale
Starts on Saturday, 10/12/2022
Price from 10.00 €
Description:
Apocalyptic Sisterhood: Women's circle with Luisa and Pascale
Let's gather around the topic of holding space for love in times of turmoil and uncertainty ❤️
The world is going through a deep transformation, and staying in our softness while we are in transition requires courage… and sisterhood. In sisterhood, we can find a safe haven to open and embrace our shadows and fears, and make more room in our hearts for pleasure and joy. Relationship amongst us women can also be challenging, and that is fine, let's also explore that, no taboos.
~ We can be stronger together ~
We – Luisa and Pascale – invite you to join us on this day to sit with the discomfort and uncertainty, to find power in sisterhood so we can open our hearts – wounds and all – for a stronger capacity to give and receive love.
You can expect movement, stillness, stories, journaling and sharing circle. Come as you are. Nothing more, nothing less.
Come and join Pascale & Luisa on Saturday, December 10th, 20:00- 22:30. 20€ or USC check-in + 10€ Please book your spot through Eversports as well.
 More info: info@yoganowberlin.de
Teacher :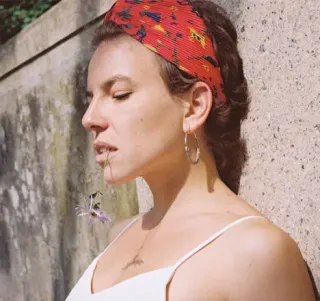 Pascale Pieper
Dates:
| | | | | |
| --- | --- | --- | --- | --- |
| 1. | 10/12/2022 | 20:00 - 22:00 | Mehrhingdamm 61, 10961 Berlin | Pascale Pieper |
* All prices including VAT