Workshop: Die Kunst des Chaturanga
Online stream
Starts on Sunday, 09/10/2022
Price 49.00 €
Description:
Chaturanga Dandasana, übersetzt die Stockhaltung, ist primär für seine hohe Kraft-Anforderung und die entsprechende Förderung unserer inneren und äußeren Stabilität bekannt. Doch was uns bei dieser Asana tatsächlich begegnet ist in Form und Technik so viel komplexer, als es auf den ersten Blick den Anschein macht.
In dieser Fokusklasse wird Chaturanga Dandasana in all seinen Varianten geübt – wir bauen es auseinander und wieder zusammen. Anschließend binden wir die Asana in den Flow ein und entdecken gemeinsam, wie neben Kraft und Stabilität auch Mobilität, Atem, individuelle Anatomie und Biomechanik bei der Ausübung eine große Rolle spielen.
Finde deine persönliche Form in dieser großartigen Asana und lerne Chaturanga Dandasana so in deine Praxis einzubinden, dass es dir, deinem Körper und deiner auf dich zugeschnittenen Praxis dient.
Online stream
There is an online stream available for this activity. To participate, take the following steps:
Make sure to read the description of your booked activity in advance to know which streaming provider your studio. Download the necessary app to your laptop, tablet or smartphone
Access to the online livestream is available 15 minutes before the start of the activity. Simply go to "My bookings" and click on "Join online stream now" to be redirected to the corresponding page
With some streaming providers (e.g. Zoom) it is possible for participants to see each other. However, it is theoretically possible to deactivate the camera function. The name you enter when entering the online meeting room is displayed to other participants. However, you can always change your name (e.g. only the initials). Please note: Individual rules for online participation may apply for each class or venue.
Teacher :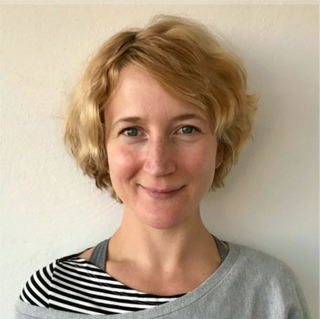 Lisa Stopik-Labede
Dates:
| | | | | |
| --- | --- | --- | --- | --- |
| 1. | 09/10/2022 | 13:45 - 16:15 | Online Livestream, 10623 Berlin | Lisa Stopik-Labede |
Cancellations
§ 5 Rücktritt / Stornierung von Workshops und Events (1) Sie können bis zu 61 Tage vor Kursbeginn kostenfrei vom Vertrag zurücktreten. Der Rücktritt bedarf der Textform (z.B. E-Mail). Maßgeblicher Zeitpunkt zur Fristwahrung ist der Eingang der Rücktrittserklärung bei uns.
Weniger als 61 Tage vor Kursbeginn gelten folgende Bestimmungen:
Tritt ein Kunde von einer beim Anbieter gebuchten Veranstaltung (z.B. einer Kursteilnahme oder einem Konzertbesuch) zurück, ist der Anbieter daher berechtigt, vom Kunden pauschalen Ersatz nach folgender Maßgabe zu verlangen:
– Rücktritt bis 60 Tage vor Veranstaltungsbeginn 25 % des Veranstaltungspreises, – ab 59. bis 30. Tag vor Veranstaltungsbeginn 50 % des Veranstaltungspreises, – ab 29. Tag bis 7. Tag vor Veranstaltungsbeginn 75 % des Veranstaltungspreises, – ab 6. Tag vor Veranstaltungsbeginn 100 % des Veranstaltungspreises.
(2) Im Falle der Nichtteilnahme oder teilweisen Teilnahme an dem gebuchten Kurs ist keine Rückerstattung von Kursgebühren möglich.
(3) Das gesetzliche Widerrufsrecht wird hierdurch nicht berührt, es besteht unabhängig von dem Bestehen oder Nichtbestehen dieses zusätzlichen Rücktrittsrechts.
https://spirityoga.de/agb/
* All prices including VAT