Dein Leben in Leichtigkeit und Erfüllung - LIVE ONLINE
Online stream
Starts on Friday, 30/10/2020
Price from 23.00 €
Description:
Es könnte doch so schön sein, ein glückliches, erfülltes Leben zu führen.
Wie kommt es, dass es mit dem Glück und der Leichtigkeit oft hakt und wir mit Situationen, Menschen und Herausforderungen konfrontiert werden, die uns viel abverlangen? Durch neue Einsichten, eine neue Einstellung und neue Gefühle zu einer bestimmten Situation kannst Du sehr viel ändern!
Wenn wir uns ändern, ändert sich auch das Leben um uns herum! Du erfährst, wie Du etwas verändern kannst, wenn sich etwas nicht richtig anfühlt und Druck erzeugt. Dieser Workshop bringt Dich in Deine volle Kraft!
In diesem Workshop hast Du Zeit zur Selbstreflektion, für achtsamen Austausch und kannst kürzere Einzel-Coachings erleben. Ein Abend für Deine persönliche Weiterbildung und Dein Wachstum!
Workshopleiterin: Simona Deckers ist hauptberuflich Yogalehrerin (BYV), spirituelle Lebensberaterin (BYVG), Erfolgs- und Transformations-Coach, systemischer Coach und Stress- und Burnout Coach.
Es ist ihre Herzensaufgabe, Menschen in ihrer persönlichen Entwicklung zu begleiten und sie zu unterstützen, Sinn und Erfüllung im Leben zu erfahren. http://www.shanticompany.com
Online stream
There is an online stream available for this activity. To participate, take the following steps:
This studio uses Zoom as their streaming provider to online stream their activities. Download the according software or app to your laptop, tablet or smartphone.
The access to the online stream is available 15 minutes before the start of the activity. You can find the link for the online stream in your online profile under "My bookings". With a click on "Join online stream now" you will be forwarded to the corresponding page and you join the activity online!
Specific streaming providers, e.g. Zoom, allow participants to see each other through the video camera. If you do not want to show yourself or the personal environment, you can deactivate the camera function or cover the camera. The name you enter when you join the online meeting room will be shown to other participants. However, you can change your name at any time (e.g. only specify the initials).
Trainer :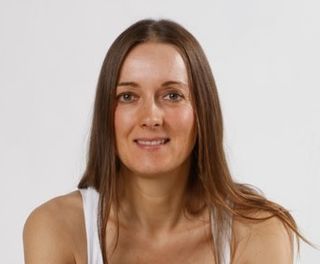 Simona
Dates:
| | | | | |
| --- | --- | --- | --- | --- |
| 1. | 30/10/2020 | 17:00 - 20:00 | ONLINE LIVE, Übertragun Frankfurt am Main | Simona |
* All prices including VAT