Teacher Lab with Steph Cusack
Starts on Friday, 26/08/2022
Price 45.00 €
Description:
With students returning to their favourite studios and enjoying the dynamics of in-person yoga, there is one thing they have been missing most: hands-on guidance.
Nothing is more reassuring than a well-timed assist for our students, especially when it helps them to better understand their bodies and meet new challenges in their practices. But after a couple of years in the zoom room, many teachers have lost confidence in the art of assists, and new teachers simply never had the chance to get started!
This Teacher Lab will be led by the creator and host of The Mentorship, Steph Cusack, who has been helping teachers develop greater confidence and ease in many areas of embodied teaching. In this 90-min workshop, you will be diving into the following topics:
the fundamentals of hands-on assists: understanding why and how to truly help your students through kinaesthetic learning
safe alignment for every person's body: learning to choose and offer the right assist for your student's anatomy and flexibility
advancing the practice: learning to offer more challenging options for those with an experienced practice
the power of healing touch: learning to read body language cues and connect on an energetic level
the art of timing: knowing when to step in and safely assist, and when to give students space
Suitable for yoga and movement teachers, new and experienced. Limited places. Sign up on the Original Feelings website.
Teacher :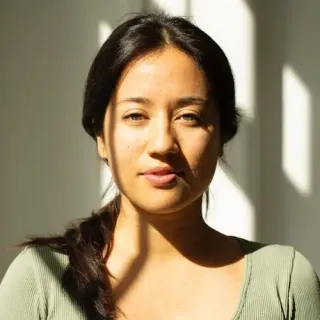 Steph
Dates:
| | | | | |
| --- | --- | --- | --- | --- |
| 1. | 26/08/2022 | 14:00 - 16:00 | Graefestraße 71, 10967 Berlin | Steph |
* All prices including VAT