Yogalehrer/in Ausbildung
Online stream
Starts on Friday, 09/12/2022
Price 400.00 €
Description:
Ausbildung Yogalehrer/in
6 Ausbildungswochenenden (Präsenz) + wöchentliche Online-Einheiten
Unsere international anerkannte Yogalehrer/in Ausbildung umfasst 200 Stunden und entspricht den Anforderungen der Yoga Alliance RYT. Auf diesem Weg begleiten wir dich individuell als kompetentes und lang erfahrenes Team.
Während der Ausbildung setzen wir uns praktisch und theoretisch mit Yoga in seiner ganzen Bandbreite auseinander. Besonders wichtig ist immer der praktische Bezug. Du hast hier die Möglichkeit deine körperlichen Fähigkeiten zu erweitern, Dich zu entfalten und spirituelle Erkenntnisee zu erlangen, die deine persönliche Entwicklung antreiben. Nur was man selbst erlebt und erfahren hat, kann man an seine Schüler weitergeben. Deshalb wirst du in dieser Zeit vor allem deine Asana-, Pranayama- und Meditations-Praxis vertiefen.
Das Studium der Yogalehre beinhaltet Anatomie, Philosophie und Psychologie von Yoga und wird uns die gesamte Yogalehrer/in Ausbildung hindurch begleiten. Der didaktische Stundenaufbau, therapeutische Elemente und Sensibilisierung im Umgang mit Schülern sind fester Bestandteil unseres Lehrplans. Dabei wird dich unser Ausbildungsbuch begleiten und in dieser Zeit optimal unterstützen.
​Infoworkshops: Mittwoch 07.09.22 - 18:30 bis 20:00 Nur Online Sonntag 30.10.22 - 15:00 bis 17:00 Präsenz im YLO Sonntag 27.11.22 - 19:00 bis 20:30 Nur Online
​weitere Informationen auf unserer Website: www.yogaladen-offenbach.de
Online stream
There is an online stream available for this activity. To participate, take the following steps:
This studio uses Zoom as their online streaming provider. Download the according app to your laptop, tablet or smartphone
Access to the online livestream is available 15 minutes before the start of the activity. Simply go to "My bookings" and click on "Join online stream now" to be redirected to the corresponding page
With some streaming providers (e.g. Zoom) it is possible for participants to see each other. However, it is theoretically possible to deactivate the camera function. The name you enter when entering the online meeting room is displayed to other participants. However, you can always change your name (e.g. only the initials). Please note: Individual rules for online participation may apply for each class or venue.
Teacher :
Christopher
Ilana
Anna W.
Frank
Elisa
Sibel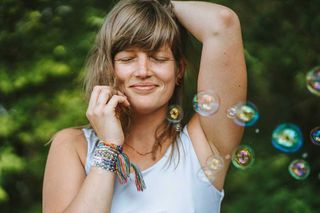 Bianka
Dates:
| | | | | |
| --- | --- | --- | --- | --- |
| 1. | 09/12/2022 | 18:00 - 21:00 | Bernardstraße 82, 63067 Offenbach am Main | Christopher |
| 2. | 10/12/2022 | 07:30 - 18:00 | Bernardstraße 82, 63067 Offenbach am Main | Ilana |
| 3. | 11/12/2022 | 07:30 - 18:00 | Bernardstraße 82, 63067 Offenbach am Main | Christopher |
| 4. | 12/12/2022 | 18:00 - 21:00 | Bernardstraße 82, 63067 Offenbach am Main | Anna W. |
| 5. | 09/01/2023 | 18:00 - 21:00 | Bernardstraße 82, 63067 Offenbach am Main | Anna W. |
| 6. | 16/01/2023 | 18:00 - 21:00 | Bernardstraße 82, 63067 Offenbach am Main | Christopher |
| 7. | 20/01/2023 | 18:00 - 21:00 | Bernardstraße 82, 63067 Offenbach am Main | Frank |
| 8. | 21/01/2023 | 07:30 - 18:00 | Bernardstraße 82, 63067 Offenbach am Main | Ilana |
| 9. | 22/01/2023 | 07:30 - 18:00 | Bernardstraße 82, 63067 Offenbach am Main | Christopher |
| 10. | 23/01/2023 | 18:00 - 21:00 | Bernardstraße 82, 63067 Offenbach am Main | Anna W. |
* All prices including VAT