Yoga+ HIIT & Flow - TAG DER OFFENEN TÜR -
Starts on Sunday, 26/03/2023
Description:
HIIT & Flow ist ein einzigartiges Ganzkörpertraining!
HIIT (Hoch Intensives Intervall Training) ist eine moderne Trainingsmethode, bei der sich kurze Belastungsphasen mit kurzen aktiven Erholungsphasen mehrmals abwechseln. HIIT verbessert Ausdauer und Fettverbrennung ebenso wie die Laktat-Toleranz.Jede Stunde beginnt mit einem energetischen Cardio Warm-up. Im Anschluss geht es weiter mit intensiven Intervall-Bewegungen, um Ausdauer und Kraft aufzubauen. Das ganze dann kombiniert mit der Kraft von Yoga Flows, um die Flexibilität zu erhöhen und den gesamten Körper zu straffen.
Dieses abgerundete Programm ist perfekt für alle, die Lust haben auch mal zu schwitzen und die lang- anhaltenden Vorteile der großartigen Kombination aus HIIT und Yoga-Flows zu genießen!
Trainer :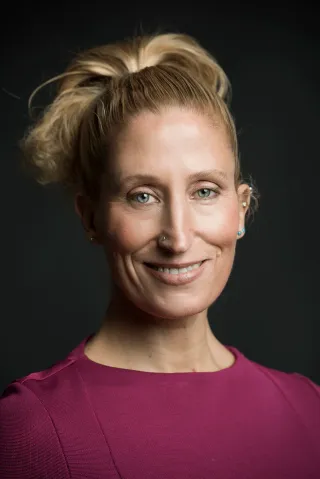 Aliksey
Hi, I had a childhood in the USA, and adulthood in Europe so I have been influenced by a mix of many different cultural systems. I was lucky to be a student of wonderful teachers in my hometown and then finish off as a scholar student in the San Francisco Ballet school. Spending my entire childhood training to be a dancer led to an ambition to make it in a dance company a bit further away. I had become enamored of the idea of going to Europe and at 18yrs with a lot of support from my family I took off from home and ended being for more than 30 years a professional dancer exclusively in Germany and Switzerland. My very first engagement was, to my big surprise, a world famous ballet company in Hamburg, Germany. But as the 'School of Life' goes I realized at some point that it actually wasn't the right fit for me and although it was an intriguing world of its own, I decided that I needed to change. After a complete break from dance at the age of 21yrs, I took a deep dive into metaphysical studies and energy work. This lasted two years and was the first trumpet call to make big changes in my perspective. But I felt a strong drive to dance again and the need to explore more possibilities in the dance world, so I went back on a different track. I chose to work in dance Companies where the dancers' interpretation and individual creation of material for the different themes contributed to the final production of the pieces being produced by the choreographers and theaters. This was my true element and Germany excels at setting up the perfect platform for "Zeitgennossische" dance companies. German theaters attract dancers from all over the world and is a huge presence in the dance world. In this regard, I had the privilege of learning many different ways to dance and how to work with the body while moving. I was able to hone skills and, of course, develop a stage presence that opened doors for me and allowed me to see things from a slightly different angle than most folks. After a long career working as a professional dancer, I felt inspired to give over some of that experience to anyone curious about another way to dance or even another way to do physical exercise. Dance and movement is part of the human culture and anyone can move their body. The classes that I have built up are just that. A perfect combination of some of the best techniques dancers use to get their bodies going and simple concepts to get people to enjoy moving.
Dates:
| | | | | |
| --- | --- | --- | --- | --- |
| 1. | 26/03/2023 | 12:00 - 13:00 | Yogaplus Studio Mainz ., 55124 Mainz | Aliksey |
* All prices including VAT