Ayurveda Basics - Dein Weg zur Ayurveda Medizin
Online stream
Starts on Saturday, 06/02/2021
Price 149.00 €
Description:
Āyurveda Basics - Mein Weg zur Āyurveda-Medizin
Datum: 06.02.21 Uhrzeit: 09.00h - 12.00h, 14.00h - 18.00h Dozentin: Sandra, Ayurveda Medizinerin Möchtest du die Grundprinzipien des Ayurveda kennenlernen und in die Welt des Ayurveda eintauchen, um mehr über dich, deine Persönlichkeit und deinen Körper zu erfahren? In diesem Grundkurs erfährst du mehr über: ✨ Die drei doṣas vāta/pitta/kapha und ihre Verteilung im menschlichen Körper ✨ Die Bestimmung des persönlichen doṣa-Typs ✨ Agni - unsere Verdauung ✨ Typgerechte Ernährung mit Ernährungsberatung .... und wenn du noch tiefer in das Thema einsteigen möchtest, findet im April 2021 die Ayurveda-Medizin Ausbildung bei YOGANDI statt.
Weitere Infos erfährst du unter: https://www.yogandi.de/ayurveda-medizin-ausbildung
Preis: 149 Euro (Die Kosten des Workshops werden bei Buchung der Ausbildung auf die Ausbildungskosten angerechnet)
Online stream
There is an online stream available for this activity. To participate, take the following steps:
This studio uses Zoom as their streaming provider to online stream their activities. Download the according software or app to your laptop, tablet or smartphone.
The access to the online stream is available 15 minutes before the start of the activity. You can find the link for the online stream in your online profile under "My bookings". With a click on "Join online stream now" you will be forwarded to the corresponding page and you join the activity online!
Specific streaming providers, e.g. Zoom, allow participants to see each other through the video camera. If you do not want to show yourself or the personal environment, you can deactivate the camera function or cover the camera. The name you enter when you join the online meeting room will be shown to other participants. However, you can change your name at any time (e.g. only specify the initials).
Teacher :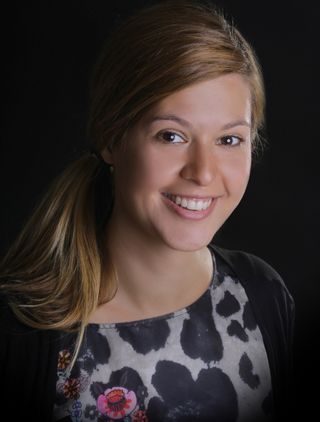 Sandra
Indien hat mich schon immer fasziniert. Daher habe ich mich nach meiner Schullaufbahn für ein Indologie-Studium entschieden, denn so konnte ich mehr über dieses vielfältige Land, seine Menschen und seine kulturelle Vergangenheit erfahren. Als ich die Sprache des Sanskrit erlernte, stieß ich auf die Texte der traditionellen indischen Medizin - den Āyurveda, die mich so in ihren Bann zogen, dass ich beschloss, nach meinem Indologie-Studium ein Studium der Āyurveda-Medizin an der Europäischen Akademie für Ayurveda in Birstein in Kooperation mit der Middlesex University in London zu absolvieren und eine Heilpraktiker-Ausbildung zu machen. Zu diesem Zeitpunkt arbeitete ich bereits als Wissenschaftliche Mitarbeiterin am Seminar für Indologie und Tibetologie der Universität Göttingen, wo ich meine Erkenntnisse rund um die ayurvedische Medizin in Forschung und Lehre erweitern und weitergeben konnte. Diese Anstellung habe ich im Jahr 2018 aufgegeben, um mein Leben ganz der Medizin zu widmen. Meine mittlerweile gesammelte Praxiserfahrung lasse ich genauso in meine Seminare einfließen wie fundierte theoretische Kenntnisse, die ich während meiner langjährigen Beschäftigung mit dem Āyurveda erworben habe.
Dates:
| | | | | |
| --- | --- | --- | --- | --- |
| 1. | 06/02/2021 | 09:00 - 18:00 | Online bei dir Zuhause, 97070 Würzburg | Sandra |
* All prices including VAT