Einführung ins Ayurveda
Online stream
Starts on Friday, 08/10/2021
Price from 20.00 €
Description:
Ayurveda gilt als die älteste lebendige Medizin der Welt und versteht den Menschen als eine Einheit von Körper, Geist und Seele. Innere Harmonie und das Gleichgewicht aller im Körper innewohnenden Kräfte sind die Grundlage für ein erfülltes und langes Leben.
In diesem Workshop bekommst du eine Einführung in das Alte Wissen das Ayurveda.
Das Wort Ayurveda setzt sich aus 2 Wörtern zusammen. Die wären zum ersten Ayurs, was soviel heißt wie "Leben", welches alle Aspekte von Geburt bis zum Tod beinhaltet.
Und Veda, was übersetzt wird mit "Wissen" oder "Lernen".
Man kann sagen das Ayurveda das Gesundheitssystem des Yogas ist.
Ayurveda ist  die Wissenschaft, die das Leben in seiner Gesamtheit betrachtet und den Menschen lehrt, ein langes, gesundes und glückliches Leben zu führen.
Der Abend beinhaltet eine Einführung in die 3 Dosha Lehre und zeigt die Zusammenhänge von Ungleichgewicht und Krankheit aus ayurvedischer Sicht im Körper. Es wird auch über ayurvedische Ernährung gesprochen und es gibt einige Tipps für die verschiedenen Konstitutionstypen.
Ramani Silvia Gäck ist Heilpraktikerin und arbeitet in ihrer Praxis schon viele Jahre mit Ayurveda. Unter anderem gibt sie Ayurveda Ausbildungen  und bietet in ihrer Praxis neben Konstitutionsbestimmungen auch ayurvedische Kuren an.
Kosten für den Abend: 20 €
Online stream
There is an online stream available for this activity. To participate, take the following steps:
This studio uses Zoom as their online streaming provider. Download the according app to your laptop, tablet or smartphone
Access to the online livestream is available 15 minutes before the start of the activity. Simply go to "My bookings" and click on "Join online stream now" to be redirected to the corresponding page
With some streaming providers (e.g. Zoom) it is possible for participants to see each other. However, it is theoretically possible to deactivate the camera function. The name you enter when entering the online meeting room is displayed to other participants. However, you can always change your name (e.g. only the initials). Please note: Individual rules for online participation may apply for each class or venue.
Trainer :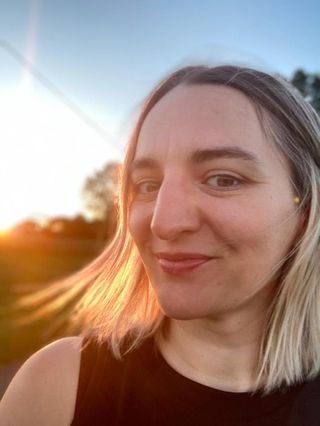 Ramani - Silvia
Durch ihre liebevolle Art und ihrem gelebtem Wissen ist sie in der Lage Menschen auf dem Weg des Yogas und Ayurvedas über ihre Grenzen hinaus zu bringen und zu neuen Erfahrungen zu führen. Yoga Unterrichtserfahrung seit mehr als 15 Jahren. Durch ständige Weiterbildungen im Bereich Yoga und Ayurveda bleiben wir immer auf dem neusten Stand. Mehr Infomationen auf www.silviagäck.de
Dates:
| | | | | |
| --- | --- | --- | --- | --- |
| 1. | 08/10/2021 | 20:00 - 22:00 | Maximilianstraße 65, 95444 Bayreuth | Ramani - Silvia |
| 2. | 08/10/2021 | 20:00 - 22:00 | Maximilianstraße 65, 95444 Bayreuth | Ramani - Silvia |
* All prices including VAT