Modul 1 Yoga Philosophie Ausbildung: Die innere Evolution des Menschen und das Chakra-System
Online stream
Starts on Monday, 18/05/2020
Description:
Die innere Evolution des Menschen und das Chakra-System
(Live-Stream Übertragung, hinterher als Video verfügbar)
Das Chakra-System ist eine Landkarte der inneren Evolution des Menschen. Gleichzeitig ist steht es im Zusammenhang mit der menschlichen Anatomie, nämlich dem endokrinen System (Drüsensystem). Die Befreiung des Geistes ist demnach eine Verwandlung des menschlichen Drüsensystems.
♥ Meine Geschichte, Der alte und der neue Weg (zwischen Tradition und Moderne), Die 3 Lebensqualitäten (gunas), 4 Lebensziele und die spirituelle Lebensaufgabe
♥ Das Chakra-System
♥ Das dritte Auge und die Zirbeldrüse
♥ Das Menschenbild des Yoga (das Selbst, 5 Hüllen, 3 Körper)
♥ Die 6 ursprünglichen Yogawege, die 6 philosophischen Schulen, historischer Überblick
---
Um alle 6 Module der Ausbildung zusammen zum Preis von 499 € (statt 594€) zu buchen, sende uns eine Nachricht an info@unity-training.de. Weitere Informationen zur Ausbildung findest du hier
---
Online stream
There is an online stream available for this activity. To participate, take the following steps:
This studio uses Zoom as their streaming provider to online stream their activities. Download the according software or app to your laptop, tablet or smartphone.
The access to the online stream is available 15 minutes before the start of the activity. You can find the link for the online stream in your online profile under "My bookings". With a click on "Join online stream now" you will be forwarded to the corresponding page and you join the activity online!
Specific streaming providers, e.g. Zoom, allow participants to see each other through the video camera. If you do not want to show yourself or the personal environment, you can deactivate the camera function or cover the camera. The name you enter when you join the online meeting room will be shown to other participants. However, you can change your name at any time (e.g. only specify the initials).
Teacher :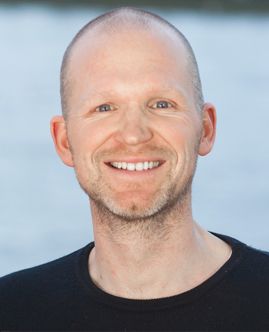 Florian
Dates:
| | | | | |
| --- | --- | --- | --- | --- |
| 1. | 18/05/2020 | 09:30 - 11:00 | Ebertplatz 9, 50668 Köln | Florian |
| 2. | 19/05/2020 | 09:30 - 11:00 | Ebertplatz 9, 50668 Köln | Florian |
| 3. | 20/05/2020 | 09:30 - 11:00 | Ebertplatz 9, 50668 Köln | Florian |
| 4. | 21/05/2020 | 09:30 - 11:00 | Ebertplatz 9, 50668 Köln | Florian |
| 5. | 22/05/2020 | 09:30 - 11:00 | Ebertplatz 9, 50668 Köln | Florian |
* All prices including VAT