YOGA ALL LEVELS Donnerstag - ONLINE
Online stream
Starts on Thursday, 20/04/2023
Price from 15.00 €
Description:
* Kurs findet parallel auch im STUDIO statt, dafür bitte den STUDIO-Kurs buchen* Dieser Kurs ist für dich geeignet, wenn du bereits erste Yogaerfahrungen gesammelt hast und deine Yogapraxis weiterführen und vertiefen möchtest.
Wir versuchen dir im Laufe des Kurses viele neue Bereiche und Stile des Yogas zu eröffnen, um dich so auf deinem persönlichen Yogaweg zu unterstützen und zu begleiten.
Voraussetzung hierfür ist lediglich, mutig zu sein und sich auf Neues einzulassen!
Der Kurs basiert auf den bei uns im Anfängerkurs erlernten Grundlagen, die wir zusammen Schritt für Schritt weiter ausbauen - aber auch 'Quereinsteiger' sind natürlich immer willkommen.
Alles ist erlaubt, was Spaß macht - dennoch praktizieren wir stets sanft und körperbewusst!
Online stream
There is an online stream available for this activity. To participate, take the following steps:
This studio uses Zoom as their online streaming provider. Download the according app to your laptop, tablet or smartphone
Access to the online livestream is available 15 minutes before the start of the activity. Simply go to "My bookings" and click on "Join online stream now" to be redirected to the corresponding page
With some streaming providers (e.g. Zoom) it is possible for participants to see each other. However, it is theoretically possible to deactivate the camera function. The name you enter when entering the online meeting room is displayed to other participants. However, you can always change your name (e.g. only the initials). Please note: Individual rules for online participation may apply for each class or venue.
Teacher :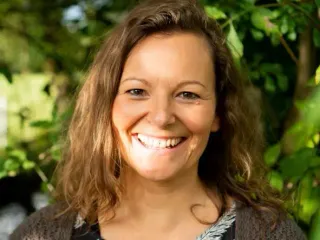 Meli
Dates:
| | | | | |
| --- | --- | --- | --- | --- |
| 1. | 20/04/2023 | 20:15 - 21:45 | Madenreute 10, 88074 Meckenbeuren | Meli |
| 2. | 27/04/2023 | 20:15 - 21:45 | Madenreute 10, 88074 Meckenbeuren | Meli |
| 3. | 11/05/2023 | 20:15 - 21:45 | Madenreute 10, 88074 Meckenbeuren | Meli |
| 4. | 25/05/2023 | 20:15 - 21:45 | Madenreute 10, 88074 Meckenbeuren | Meli |
| 5. | 15/06/2023 | 20:15 - 21:45 | Madenreute 10, 88074 Meckenbeuren | Meli |
| 6. | 22/06/2023 | 20:15 - 21:45 | Madenreute 10, 88074 Meckenbeuren | Meli |
| 7. | 29/06/2023 | 20:15 - 21:45 | Madenreute 10, 88074 Meckenbeuren | Meli |
| 8. | 13/07/2023 | 20:15 - 21:45 | Madenreute 10, 88074 Meckenbeuren | Meli |
| 9. | 20/07/2023 | 20:15 - 21:45 | Madenreute 10, 88074 Meckenbeuren | Meli |
| 10. | 27/07/2023 | 20:15 - 21:45 | Madenreute 10, 88074 Meckenbeuren | Meli |
* All prices including VAT