Sensual Pole mit Heels mit Valeriya Kostenko
Starts on Saturday, 28/05/2022
Price 40.00 €
Description:
You have the opportunity to learn the unique heels choreography from me. You will feel how to be really sexy. The whole choreography is about revealing your femininity and trying something completely new for yourself.
Instagram: @lera_kostenko
ABOUT ME
I've been a pole dance teacher for over 15 years.
I have trained as a personal coach and as a group coach over 3000 students.
I have national and international experience in Exotic Pole Dance championships (1 Place in Budapest 2017, 2 place in 2021 in Kiev - Exotic Classique category)
I am the organizer of the Pole Dance Federation in Ukraine in the past.
I have repeatedly attended workshops not only in Ukraine but also in European countries.
I do my workshops in English.
I came from Kyiv, so your support and participation in the workshops is also support for my country and loved ones.
Trainer :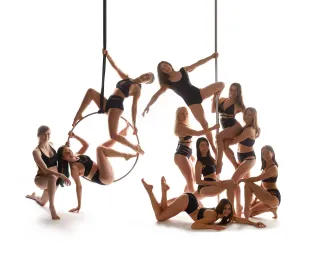 Gast Trainer
Dates:
| | | | | |
| --- | --- | --- | --- | --- |
| 1. | 28/05/2022 | 17:30 - 19:00 | Aeulestraße 2, 72074 Tübingen | Gast Trainer |
* All prices including VAT