Soothe Yourself - Portugal Paradise 16.- 20.09.2020
Starts on Wednesday, 16/09/2020
Price 350.00 €
Description:
Join Gillian in SW Alentejo, Portugal, for her annual yoga retreat!
Dive deeper into your practice, meet new friends, soothe yourself. Here, you will find a timeless escape from the rigours of daily life and the pandemic stress. In this spiritually uplifting oasis, we can breathe, relax and contribute to streanghen our immune system by just slowing down.
The rooms have been individually created and each have their own style, character and colour! Blue, Orange, White, Grey, Tangerine, Aqua. There are two Suites and the Amber Suite fits up to 4 guests. Please see the website : https://www.teima.pt/
Teima has been rewarded with the "Stamp of Security" issued by Turismo de Portugal. All safety procedures recommended by the authorities are beeing followed.
Amber €270 Agua €280 Branco €210 Cinza/Azul €200 Turquesa+3 €190
Rates are per room/night. Contact us to see what is available: info@luminesyoga.de
Price for this Portugal retreat:
350€ tuitionfee plus room rates (see above)
Your reservation will be secured with a Deposit /Tuition of 350 Euros per person, based on double occupancy. (Rooms are for two people). Please note: Each attending yogi is required to pay the deposit/booking fee in full and fill out a registration form.
Included in your tuition fee and room rate is the following:
*a delicious 5 star Breakfast made from local and organic produce
*8 yoga classes with Gillian: mornings 8:00am "Yoga flow" and evenings 5:30pm "Yoga stretch and meditation". First class is Wednesday evening last class is Sunday morning
*"out of this world" comfortable, custom-made double bed with mattress topper and fine linen
*book a body reading or a private session to help with something special - please ask for rates
*Internet access - high speed
*Housekeeping (daily)
*baked cake at tea time
*mini bar, ironing facilities
*TV LED HD, with satellite channels
*Bathroom with shower, complimentary toiletries and hair dryer
*Private patio and garden with outdoor furniture and views of garden and pool
*Bathrobe, slippers and pool towels.
You will need to rent a car to get to this location. We can set up car pooling if you are travelling alone or prefer to travel with others. Our paradise, Teima, is located approximately 1.5 hours drive from Faro and 2.5 hours drive from Lisbon.
For further questions, please don't hesitate to get in touch with us
info@luminesyoga.de
Begleite Gillian nach SW Alentejo, Portugal, zu ihrem jährlichen Yoga Retreat!
Tauche tiefer in Deine Praxis ein, treffe neue Freunde, finde Ruhe. Hier findest Du eine Ausflucht vor den Strapazen des Alltags sowie vom Pandemiestress. In dieser spirituell anhebenden Oase können wir atmen, uns entspannen und dazu beitragen, unser Immunsystem zu stärken, indem wir einfach nur entschleunigen.
Die Zimmer wurden individuell gestaltet und haben jeweils ihren eigenen Stil, Charakter und Farbe! Blau, Orange, Weiß, Grau, Mandarine, Aqua. Es gibt zwei Suiten und die Amber Suite bietet Platz für bis zu 4 Personen. Für Impressionen, besuch bitte die Webseite: https://www.teima.pt/
Teima wurde mit dem vom Turismo de Portugal herausgegebenen "Stempel der Sicherheit" belohnt. Alle von den Behörden empfohlenen Sicherheitsverfahren werden befolgt.
Amber 270 € Agua 280 € Branco 210 € Cinza / Azul 200 € Turquesa + 3 € 190
Die Preise verstehen sich pro Zimmer / Nacht. Kontaktiere uns, um zu erfahren, was verfügbar ist: info@luminesyoga.de
Preis für diesen Retreat:
350€ Yogastunden Gebühren plus Zimmerpreise (siehe oben)
Deine Reservierung wird mit einer Anzahlung der Gebühren von 350 Euro pro Person bei Doppelbelegung gesichert. (Zimmer sind für zwei Personen). Bitte beachte: Jeder teilnehmende Yogi muss die Anzahlung / Buchungsgebühr vollständig bezahlen und ein Registrierungsformular ausfüllen.
In den Buchungsgebühren und den Zimmerpreis ist Folgendes enthalten:
*Ein köstliches 5-Sterne-Frühstück aus regionalen und biologischen Produkten
*8 Yoga-Kurse mit Gillian: morgens 8.00 Uhr "Yoga Flow" und abends 17.30 Uhr "Yoga Stretch and Meditation". Der erste Kurs findet am Mittwochabend, der letzte Kurs am Sonntagmorgen statt.
*'Nicht von dieser Welt' bequemes, maßgeschneidertes Doppelbett mit Matratzenauflage und feiner Bettwäsche.
*Buch eine Körperlesung (Body reading) oder eine private Sitzung bei Gillian, um bei individuelle Besonderheiten weiter zu helfen - bitte frag uns nach Preisen.
*Internetzugang - hohe Geschwindigkeit.
*Tägliches Housekeeping.
*gebackener Kuchen zur Teezeit
*Minibar, Bügeleisen / -brett.
*TV LED HD mit Satellitenkanälen.
*Badezimmer mit Dusche, kostenlosen Pflegeprodukten und Haartrockner.
*Private Terrasse und Garten mit Gartenmöbeln und Blick auf Garten und Pool.
*Bademantel, Hausschuhe und Poolhandtücher.
Du musst Dir ein Auto mieten, um an diesen Ort zu gelangen. Wir können Fahrgemeinschaften einrichten, falls Du alleine reist oder lieber mit anderen reisen möchtest. Unser Paradies Teima liegt etwa 1,5 Autostunden von Faro und 2,5 Autostunden von Lissabon entfernt.
Bei weiteren Fragen wenden Sie sich bitte an uns:
info@luminesyoga.de
Teacher :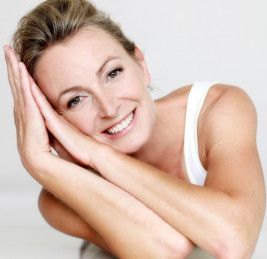 Gillian
Founder and owner of Lumines Yoga, Gillian's yoga journey has inspired her teaching to be a reflection of her own values; joyful, fun, creative, informed, and intelligent. As a former professional sports trainer, she loves challenging the limits of her own mental boundaries and of what's possible when the mind and body work together. Gillian's teaching style has ripened through the years with a dedicated and varied practice in multiple disciplines and traditions of yoga. Her teaching method is a uniquely blended Vinyasa framework infused with Katonah Yoga®, a Hatha practice rooted in geometric alignment principals, pranayama, and Taoist theory. As a certified Katonah Yoga® teacher, her experience with this practice allows her to provide pragmatic, dimensional, and practical insights into the material. Her classes are full of creative sequences that are playful yet challenging, and her lighthearted attitude and playlists will always put a smile on your face. Her goal is to make yoga accessible, enjoyable, and informative for everybody so that they can live life at a higher frequency. Her passion for travel has allowed her to train, teach, and learn, as well as lead yoga retreats, around the world. She finds endless joy in experiencing new places, and her retreats aim to share the world with her students in a way that is real, raw, uplifting, and insightful.
Dates:
| | | | | |
| --- | --- | --- | --- | --- |
| 1. | 16/09/2020 | 17:30 - 19:00 | Vale Juncal ., 7630-765 Sao Teotonio | Gillian |
| 2. | 17/09/2020 | 08:00 - 09:30 | Vale Juncal ., 7630-765 Sao Teotonio | Gillian |
| 3. | 17/09/2020 | 17:30 - 19:00 | Vale Juncal ., 7630-765 Sao Teotonio | Gillian |
| 4. | 18/09/2020 | 08:00 - 09:30 | Vale Juncal ., 7630-765 Sao Teotonio | Gillian |
| 5. | 18/09/2020 | 17:30 - 19:00 | Vale Juncal ., 7630-765 Sao Teotonio | Gillian |
| 6. | 19/09/2020 | 08:00 - 09:30 | Vale Juncal ., 7630-765 Sao Teotonio | Gillian |
| 7. | 19/09/2020 | 17:30 - 19:00 | Vale Juncal ., 7630-765 Sao Teotonio | Gillian |
| 8. | 20/09/2020 | 08:00 - 09:30 | Vale Juncal ., 7630-765 Sao Teotonio | Gillian |
* All prices including VAT