TCM infused Katonah Yoga
Online stream
Starts on Sunday, 30/05/2021
Price from 25.00 €
Description:
TCM infused Katonah Yoga
Diese Mini-Serie steht allen offen, die direkt mit der Geist-Körper-Verbindung arbeiten möchten, um persönliches Wachstum und wahre Vitalität zu fördern. Sanft, jedoch kraftvoll, mit TCM infundiertes Katonah Yoga kann Dir dabei helfen wichtige Einsichten zu gewinnen, neue Arten des Seins und Fühlens zu erfahren und dauerhafte Veränderungen zu kultivieren. Wir wollen unsere Erfahrungen vertiefen, unseren physischen Körper zu bewohnen, uns für den endlosen Strom physischer Empfindungen, die unsere täglichen Handlungen und Reaktionen begleiten zu sensibilisieren und wollen dabei auch Einblicke gewinnen, um die Freiheit von begrenzenden Mustern und Gewohnheiten zu potenzieren.
——-
This Mini-Series is open to everyone interested in working directly with the mind-body connection to inspire personal growth and true vitality. Gentle but powerful, TCM infused Katonah Yoga works deeply to help you gain crucial insight, experience new ways of being and feeling, and cultivate lasting change. We deepen our experience of inhabiting our physical body, bring awareness to the endless stream of physical sensations that accompany our daily actions and reactions and gain insight to potentiate freedom from limiting patterns and habits.
In these 90 minute sessions, Gillian will guide you through a series of Katonah Yoga poses designed to address one of three topics: Hips & Knees, Obliques & Lower Back, Neck & Shoulders. In each pose you will be offered insight into the healing potential of each pose, as seen through the lens of TCM (meridians, emotional organs) and Katonah Yoga (somatic reading, great nature).
The body is constantly speaking to us in a language that expresses itself on a physical or somatic level. We tend to ignore or numb this ancient language in our dealings with ourselves. Our body and its various symptoms become just another annoying distraction to be dealt with in the course of our busy daily lives. But the body is much smarter than we are. It also contains memories of experiences well beyond the capabilities of the plasticity of our minds. When we learn to tune into the body's subtle and sometimes not so subtle messages, we are given a treasure map; keys to a life free of habits, physical pain and cycles of psychological distress.
….
This mini-series will take place on 3 separate dates, addressing a different set of muscles/joints on each date respectively:
May 30 2021 - Hips & Knees, June 13 2021 - Obliques & Lower Back June 30 2021 - Neck & Shoulders
Each date covers a separate topic and can be booked independently from the others for €25,-. The entire Mini-series can be booked for €65,- Euro. The sessions will be recorded and available for 24 hours after the Livestream. Missed the first or second session, but would like to book the whole series? No problem. Get in touch with us and we'll send you a link to the recordings for 24 hours.
No prior knowledge is required.
If you wish more information, please contact us info@luminesyoga.de
Online stream
There is an online stream available for this activity. To participate, take the following steps:
This studio uses Zoom as their online streaming provider. Download the according app to your laptop, tablet or smartphone
Access to the online livestream is available 15 minutes before the start of the activity. Simply go to "My bookings" and click on "Join online stream now" to be redirected to the corresponding page
With some streaming providers (e.g. Zoom) it is possible for participants to see each other. However, it is theoretically possible to deactivate the camera function. The name you enter when entering the online meeting room is displayed to other participants. However, you can always change your name (e.g. only the initials). Please note: Individual rules for online participation may apply for each class or venue.
Teacher :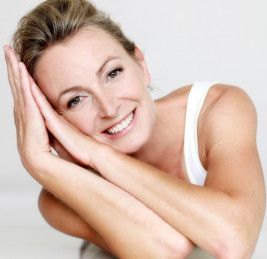 Gillian
Founder and owner of Lumines Yoga, Gillian's yoga journey has inspired her teaching to be a reflection of her own values; joyful, fun, creative, informed, and intelligent. As a former professional sports trainer, she loves challenging the limits of her own mental boundaries and of what's possible when the mind and body work together. Gillian's teaching style has ripened through the years with a dedicated and varied practice in multiple disciplines and traditions of yoga. Her teaching method is a uniquely blended Vinyasa framework infused with Katonah Yoga®, a Hatha practice rooted in geometric alignment principals, pranayama, and Taoist theory. As a certified Katonah Yoga® teacher, her experience with this practice allows her to provide pragmatic, dimensional, and practical insights into the material. Her classes are full of creative sequences that are playful yet challenging, and her lighthearted attitude and playlists will always put a smile on your face. Her goal is to make yoga accessible, enjoyable, and informative for everybody so that they can live life at a higher frequency. Her passion for travel has allowed her to train, teach, and learn, as well as lead yoga retreats, around the world. She finds endless joy in experiencing new places, and her retreats aim to share the world with her students in a way that is real, raw, uplifting, and insightful.
Dates:
| | | | | |
| --- | --- | --- | --- | --- |
| 1. | 30/05/2021 | 12:00 - 13:30 | ONLINE ., . . | Gillian |
| 2. | 13/06/2021 | 12:00 - 13:30 | ONLINE ., . . | Gillian |
| 3. | 27/06/2021 | 12:00 - 13:30 | ONLINE ., . . | Gillian |
* All prices including VAT