Meditation Intensiv mit Vorerfahrung 2021 (Live-Online und Vor-Ort)
Online stream
Starts on Friday, 05/02/2021
Price from 52.00 €
Description:
Hier kannst du deine Praxis immer wieder auffrischen und vertiefen und bekommst regel- mäßig Impulse, wie du dich immer wieder neu inspirieren kannst. Nach einer kurzen Einführung in das Thema des Abends und vorbereitenden Übungen jeweils 3 x 20 Min. geführte Meditation und meditative Bewegung in den Pausen. Meditations-Einführungskurs oder Grundkenntnisse empfohlen.
Online stream
There is an online stream available for this activity. To participate, take the following steps:
This studio uses Zoom as their online streaming provider. Download the according app to your laptop, tablet or smartphone
Access to the online livestream is available 15 minutes before the start of the activity. Simply go to "My bookings" and click on "Join online stream now" to be redirected to the corresponding page
With some streaming providers (e.g. Zoom) it is possible for participants to see each other. However, it is theoretically possible to deactivate the camera function. The name you enter when entering the online meeting room is displayed to other participants. However, you can always change your name (e.g. only the initials). Please note: Individual rules for online participation may apply for each class or venue.
Trainer :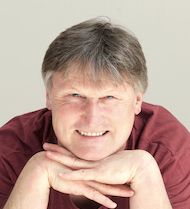 Rudra
Yogalehrer (BYV), Yogatherapeut (BYAT), Meditationslehrer (BYVG), Meditationskursleiter (BYVG), Spiritueller Lebensberater (BYVG), Dipl-Verwaltungswirt und arbeitet im Leitungsbereich der Polizei. Die Philosophie des Yoga und ihre praktische Anwendung im täglichen "lebendigen" Leben faszinieren ihn.
Dates:
| | | | | |
| --- | --- | --- | --- | --- |
| 1. | 05/02/2021 | 19:15 - 20:45 | St.-German-Straße 1, 67346 Speyer | Rudra |
| 2. | 12/03/2021 | 19:15 - 20:45 | St.-German-Straße 1, 67346 Speyer | Rudra |
| 3. | 09/04/2021 | 19:15 - 20:45 | St.-German-Straße 1, 67346 Speyer | Rudra |
| 4. | 21/05/2021 | 19:15 - 20:45 | St.-German-Straße 1, 67346 Speyer | Rudra |
| 5. | 18/06/2021 | 19:15 - 20:45 | St.-German-Straße 1, 67346 Speyer | Rudra |
| 6. | 02/07/2021 | 19:15 - 20:45 | St.-German-Straße 1, 67346 Speyer | Rudra |
| 7. | 06/08/2021 | 19:15 - 20:45 | St.-German-Straße 1, 67346 Speyer | Rudra |
| 8. | 24/09/2021 | 19:15 - 20:45 | St.-German-Straße 1, 67346 Speyer | Rudra |
| 9. | 08/10/2021 | 19:15 - 20:45 | St.-German-Straße 1, 67346 Speyer | Rudra |
| 10. | 05/11/2021 | 19:15 - 20:45 | St.-German-Straße 1, 67346 Speyer | Rudra |
* All prices including VAT