Chandra Namaskar - Der Mondgruß (Live Online)
Online stream
Starts on Tuesday, 18/05/2021
Price from 33.00 €
Description:
Der Mondgruß (Chandra Namaskar) ist eine wunderbare Ergänzung zum Sonnengruß (Surya Namaskar). Während im Sonnengruß die Bewegungen vor und rückbeugend ausgeführt werden, sind seitliche Bewegungen für den Mondgruß charakteristisch. Im Hatha Yoga gehört der Sonnengruß zur aktivierenden Sonnenenergie und der Mondgruß zur harmonisierenden Mondenergie.
Bei richtiger Ausführung fördert Chandra Namaskar innere Ruhe, Kreativität und Intuition. Du gewinnst Kraft und Flexibilität in den Beinen und Hüften und stärkst dein Gleichgewicht. Du lernst die Grundstellungen korrekt aufzubauen, die dynamische Ausführung und den Atem mit der Übung zu verbinden. Variationen des Mondgrußes ergänzen und bereichern dein Üben zusätzlich.
Der Workshop enthält viel Praxis, Wissensvermittlung, einen anschauliche Übungsplan und Übungsanleitungen. Weiterführend kannst du einen Mondgruß-Online-Kurs besuchen.
Teilnahme-Voraussetzung: Yoga-Erfahrung und regelmäßige Übungspraxis, gute körperliche Verfassung und gutes Körpergefühl.
Online stream
There is an online stream available for this activity. To participate, take the following steps:
This studio uses Zoom as their streaming provider to online stream their activities. Download the according software or app to your laptop, tablet or smartphone.
The access to the online stream is available 15 minutes before the start of the activity. You can find the link for the online stream in your online profile under "My bookings". With a click on "Join online stream now" you will be forwarded to the corresponding page and you join the activity online!
Specific streaming providers, e.g. Zoom, allow participants to see each other through the video camera. If you do not want to show yourself or the personal environment, you can deactivate the camera function or cover the camera. The name you enter when you join the online meeting room will be shown to other participants. However, you can change your name at any time (e.g. only specify the initials).
Teacher :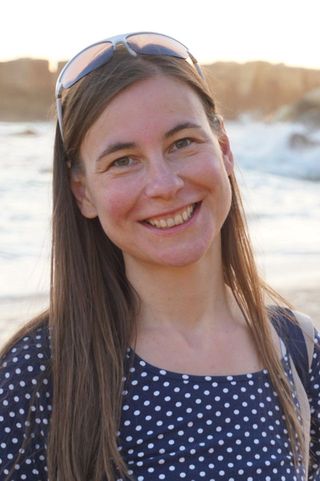 Annette
Dates:
| | | | | |
| --- | --- | --- | --- | --- |
| 1. | 18/05/2021 | 18:00 - 21:00 | Online bei dir zu Hause, 67434 Neustadt an der Weinstraße | Annette |
| 2. | 11/06/2021 | 18:00 - 21:00 | Online bei dir zu Hause, 67434 Neustadt an der Weinstraße | Annette |
| 3. | 06/08/2021 | 18:00 - 21:00 | Online bei dir zu Hause, 67434 Neustadt an der Weinstraße | Annette |
* All prices including VAT