KURS | ONLINE Yin Yoga
Online stream
Starts on Monday, 26/04/2021
Price 140.00 €
Description:
Yin Yoga wird vor allem im Sitzen und Liegen geübt. Es ist ein eher passiver Stil und ein guter Ausgleich für einen stressigen Alltag.
Im Yin Yoga werden die Asanas passiv und ganz ohne Kraft geübt. Der Hintergrund: Nicht die Muskeln, sondern die tieferen Schichten im Körper sollen angesprochen werden, dadurch wird ebenso der Chi-Fluss im Körper harmonisiert.
Ein großer Vorteil von Yin Yoga ist seine Wirkung auf die Faszien. Yin Yoga ist besonders schonend und sanft, die einzelnen Positionen werden mit entspannter Muskulatur gehalten, und die Wirkung ist grandios: Denn Yin-Yoga ist Faszientraining vom Feinsten. Das Bindegewebe erfährt eine Straffung und Neubelebung, die sich positiv auf beinahe alle Körperfunktionen auswirkt.
Yin Yoga ist der Weg zu innerem Frieden und Reichtum, sowie dem Leben mit offenem Herzen zu begegnen.
Für eine verbindliche Anmeldung schreiben Sie uns bitte an folgende Email Adresse: info@yoga-im-allgaeu.com
Online stream
There is an online stream available for this activity. To participate, take the following steps:
This studio uses Zoom as their streaming provider to online stream their activities. Download the according software or app to your laptop, tablet or smartphone.
The access to the online stream is available 15 minutes before the start of the activity. You can find the link for the online stream in your online profile under "My bookings". With a click on "Join online stream now" you will be forwarded to the corresponding page and you join the activity online!
Specific streaming providers, e.g. Zoom, allow participants to see each other through the video camera. If you do not want to show yourself or the personal environment, you can deactivate the camera function or cover the camera. The name you enter when you join the online meeting room will be shown to other participants. However, you can change your name at any time (e.g. only specify the initials).
Teacher :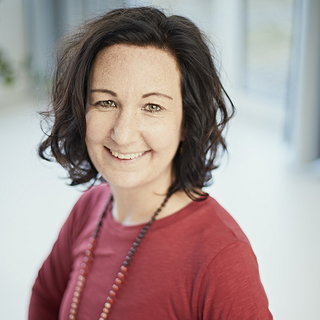 Ulrike
Dates:
| | | | | |
| --- | --- | --- | --- | --- |
| 1. | 26/04/2021 | 19:45 - 21:15 | Richard-Wagner-Straße 1, 87527 Sonthofen | Ulrike |
| 2. | 03/05/2021 | 19:45 - 21:15 | Richard-Wagner-Straße 1, 87527 Sonthofen | Ulrike |
| 3. | 10/05/2021 | 19:45 - 21:15 | Richard-Wagner-Straße 1, 87527 Sonthofen | Ulrike |
| 4. | 17/05/2021 | 19:45 - 21:15 | Richard-Wagner-Straße 1, 87527 Sonthofen | Ulrike |
| 5. | 07/06/2021 | 19:45 - 21:15 | Richard-Wagner-Straße 1, 87527 Sonthofen | Ulrike |
| 6. | 14/06/2021 | 19:45 - 21:15 | Richard-Wagner-Straße 1, 87527 Sonthofen | Ulrike |
| 7. | 21/06/2021 | 19:45 - 21:15 | Richard-Wagner-Straße 1, 87527 Sonthofen | Ulrike |
| 8. | 28/06/2021 | 19:45 - 21:15 | Richard-Wagner-Straße 1, 87527 Sonthofen | Ulrike |
| 9. | 05/07/2021 | 19:45 - 21:15 | Richard-Wagner-Straße 1, 87527 Sonthofen | Ulrike |
| 10. | 12/07/2021 | 19:45 - 21:15 | Richard-Wagner-Straße 1, 87527 Sonthofen | Ulrike |
* All prices including VAT