KURS | ONLINE Yoga für Anfänger
Online stream
Starts on Tuesday, 27/04/2021
Price 130.00 €
Description:
Yoga für Anfänger
Dieser intensive Kurs vermittelt den Sonnengruß, eine besondere Auswahl an Grundübungen, sowie die Atemübungen im Yoga. Wir werden uns und unseren Körper in diesen Stunden bewusster wahrnehmen und tauchen durch die sanften Übungen tiefer in die Welt des Yoga ein. Zudem erlernen wir den Sonnengruß, hier sind verschiedene Haltungen aneinander gereiht die vor allem unseren Körper aufwärmen. Durch das stetige Wiederholen dieser Übungen werden die Gelenke mobilisiert und Sehnen, Bänder und Muskeln 'aufgeheizt', außerdem gelingt es uns mit der Zeit im Sonnengruß in den richtige Atemrhythmus zu kommen. Mit einer Tiefenentspannung runden wir die Stunden harmonisch ab. Gerne können wir dann im Anschluss offene Fragen besprechen.
Für eine verbindliche Anmeldung schreiben Sie uns bitte an folgende Email Adresse: info@yoga-im-allgaeu.com
Online stream
There is an online stream available for this activity. To participate, take the following steps:
This studio uses Zoom as their streaming provider to online stream their activities. Download the according software or app to your laptop, tablet or smartphone.
The access to the online stream is available 15 minutes before the start of the activity. You can find the link for the online stream in your online profile under "My bookings". With a click on "Join online stream now" you will be forwarded to the corresponding page and you join the activity online!
Specific streaming providers, e.g. Zoom, allow participants to see each other through the video camera. If you do not want to show yourself or the personal environment, you can deactivate the camera function or cover the camera. The name you enter when you join the online meeting room will be shown to other participants. However, you can change your name at any time (e.g. only specify the initials).
Teacher :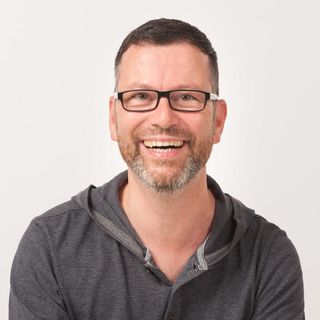 Matthias
Dates:
| | | | | |
| --- | --- | --- | --- | --- |
| 1. | 27/04/2021 | 19:00 - 20:15 | Richard-Wagner-Straße 1, 87527 Sonthofen | Matthias |
| 2. | 04/05/2021 | 19:00 - 20:15 | Richard-Wagner-Straße 1, 87527 Sonthofen | Matthias |
| 3. | 11/05/2021 | 19:00 - 20:15 | Richard-Wagner-Straße 1, 87527 Sonthofen | Matthias |
| 4. | 18/05/2021 | 19:00 - 20:15 | Richard-Wagner-Straße 1, 87527 Sonthofen | Matthias |
| 5. | 08/06/2021 | 19:00 - 20:15 | Richard-Wagner-Straße 1, 87527 Sonthofen | Matthias |
| 6. | 15/06/2021 | 19:00 - 20:15 | Richard-Wagner-Straße 1, 87527 Sonthofen | Matthias |
| 7. | 22/06/2021 | 19:00 - 20:15 | Richard-Wagner-Straße 1, 87527 Sonthofen | Matthias |
| 8. | 29/06/2021 | 19:00 - 20:15 | Richard-Wagner-Straße 1, 87527 Sonthofen | Matthias |
| 9. | 06/07/2021 | 19:00 - 20:15 | Richard-Wagner-Straße 1, 87527 Sonthofen | Matthias |
| 10. | 13/07/2021 | 19:00 - 20:15 | Richard-Wagner-Straße 1, 87527 Sonthofen | Matthias |
* All prices including VAT