KURS | ONLINE Easy Flow & Yin Yoga
Online stream
Starts on Thursday, 29/04/2021
Price 140.00 €
Description:
Eine ruhige Abendsequenz, die Deine innere Kraft aufbaut.
Komm nach einem anstrengenden Tag durch diesen langsamen Flow wieder in tiefen Kontakt zu Dir selbst. Nimm den Moment an und fühle, wie heilsame Prozesse in Bewegung kommen. Das Ziel dieser Yogaeinheit ist tiefe Zufriedenheit.
Inhalte:
Die sanft lösende und fokussierende Flow-Praxis bewegt Dich zunächst kräftigend & erdend, dann im Yin-Teil nährend wohltuend & dehnend - so kannst Du wunderbar Stress abbauen. Das Erlernen von verschiedenen Pranayama-Techniken erweitert Dein Wissen über die Atmung und gibt Dir schöne Techniken für den Alltag an die Hand, außerdem schult es die Achtsamkeit zu Dir selbst.
Der Fokus der Stunde liegt ganz auf der Entspannung des Nervensystems.
Für eine verbindliche Anmeldung schreiben Sie uns bitte an folgende Email Adresse: info@yoga-im-allgaeu.com
Online stream
There is an online stream available for this activity. To participate, take the following steps:
This studio uses Zoom as their streaming provider to online stream their activities. Download the according software or app to your laptop, tablet or smartphone.
The access to the online stream is available 15 minutes before the start of the activity. You can find the link for the online stream in your online profile under "My bookings". With a click on "Join online stream now" you will be forwarded to the corresponding page and you join the activity online!
Specific streaming providers, e.g. Zoom, allow participants to see each other through the video camera. If you do not want to show yourself or the personal environment, you can deactivate the camera function or cover the camera. The name you enter when you join the online meeting room will be shown to other participants. However, you can change your name at any time (e.g. only specify the initials).
Teacher :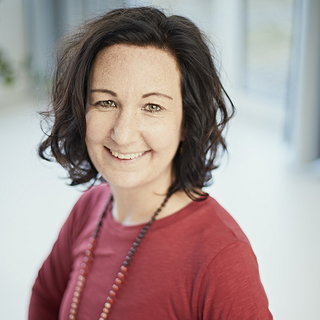 Ulrike
Dates:
| | | | | |
| --- | --- | --- | --- | --- |
| 1. | 29/04/2021 | 18:30 - 20:00 | Richard-Wagner-Straße 1, 87527 Sonthofen | Ulrike |
| 2. | 06/05/2021 | 18:30 - 20:00 | Richard-Wagner-Straße 1, 87527 Sonthofen | Ulrike |
| 3. | 20/05/2021 | 18:30 - 20:00 | Richard-Wagner-Straße 1, 87527 Sonthofen | Ulrike |
| 4. | 10/06/2021 | 18:30 - 20:00 | Richard-Wagner-Straße 1, 87527 Sonthofen | Ulrike |
| 5. | 17/06/2021 | 18:30 - 20:00 | Richard-Wagner-Straße 1, 87527 Sonthofen | Ulrike |
| 6. | 24/06/2021 | 18:30 - 20:00 | Richard-Wagner-Straße 1, 87527 Sonthofen | Ulrike |
| 7. | 01/07/2021 | 18:30 - 20:00 | Richard-Wagner-Straße 1, 87527 Sonthofen | Ulrike |
| 8. | 08/07/2021 | 18:30 - 20:00 | Richard-Wagner-Straße 1, 87527 Sonthofen | Ulrike |
| 9. | 15/07/2021 | 18:30 - 20:00 | Richard-Wagner-Straße 1, 87527 Sonthofen | Ulrike |
| 10. | 22/07/2021 | 18:30 - 20:00 | Richard-Wagner-Straße 1, 87527 Sonthofen | Ulrike |
* All prices including VAT