Shaolin body & mental inspiration
Starts on Wednesday, 26/04/2023
Price 349.00 €
Description:
26.April 2023 (Anreise Mittwoch bis 13 Uhr) - 29.April 2023 (Abreise ab Samstag 13 Uhr) Ein Shaolin Trainingscamp für körperlich und mentale Inspiration. Topp location, Topp Trainingsbedingungen, Topp Landschaft, Topp Verpflegung, Topp Betreuung und Topp Anleitung!
https://www.tempelmiaofeng.de/thorsten-bo%C3%9Fdorf/ https://www.shaolintempelmarburg.de/team https://www.jnanayoga.de/willkommen/%C3%BCber-mich/
Zwei Shaolin Meister der Kampfkünste und eine Yoga-Therapeutin begleiten dich auf Deinem Pfad, wo immer du auch derzeit stehen magst. Jede (r) ist willkommen. Egal, ob du bereits Erfahrung und Ausbildungen in Kampfkünsten, Meditation, Qi Gong oder Yoga genossen hast oder ganz am Anfang des Pfades stehst bzw. bislang vielleicht gar keine Berührungspunkte hattest, wirst du wertvolle Impulse und Erfahrungen mitnehmen können.
Was erwartet Dich: Persönliche Anleitung • in den Kampfkünsten Shaolin KungFu und Wing Chun (Basis bis Meister) - 2 Trainingseinheiten am Tag je 2 Stunden • Shaolin Qi Gong 2 Trainingseinheiten am Tag je 1 Stunde • Medical Qi Gong (Yan Shou Gong) – Einführung und Basics für Fremd- und Selbstheilung 1 Trainingseinheit am Tag • sitzende Meditation 1x am Tag (mit Anleitung) • Gemeinsames Rahmenprogramm oder Freizeit im traumhaften Urlaubsgebiet Parallel findet von www.jnanayoga.de der workshop "reset body & mind" statt. Wir werden bestimmte Trainingseinheiten gemeinsam gestalten und auch hier voneinander profitieren!
Heute sollst du dich fragen, ob dich ein solch 4-Tagestripp in eine andre Welt anspricht und du bereit bist in dich zu investieren. Es gibt Auswahlmöglichkeiten in der Zimmerauswahl (www.schweibenalp.ch). Lass Dich inspirieren.
Informiere dich gerne jederzeit hier: t: + 49 177 8385691 e: office@tempelmiaofeng.de
April 26, 2023 (arrival Wednesday until 1 p.m.) - April 29, 2023 (departure from Saturday 1 p.m.) A Shaolin training camp for physical and mental inspiration. Top location, top training conditions, top landscape, top catering, top support and top instructions!
Two Shaolin martial arts masters and a yoga therapist will accompany you on your path. Everyone is welcome. Regardless of whether you have already had experience and training in martial arts, meditation, Qi Gong or yoga, or you are at the very beginning of the path you will be able to take valuable impulses and experiences. What to expect: Personal guidance • in the martial arts Shaolin KungFu and Wing Chun (basic to master) - 2 training sessions a day, 2 hours each • Shaolin Qi Gong 2 training sessions a day, 1 hour each • Medical Qi Gong (Yan Shou Gong) – introduction and basics for external and self-healing 1 training unit per day • sitting meditation 1x a day (with guidance) • Joint framework program or leisure time in the dreamlike vacation area
At the same time, the workshop "reset body & mind" will take place from www.jnanayoga.de. We will design certain training sessions together and benefit from each other.
Today you should ask yourself if such a 4-day trip to another world appeals to you and so you are ready to invest in yourself. There are options in the room selection (www.schweibenalp.ch). Let yourself be inspired.
Feel free to get information here at any time: t: + 49 177 8385691 e: office@tempelmiaofeng.de
Trainer :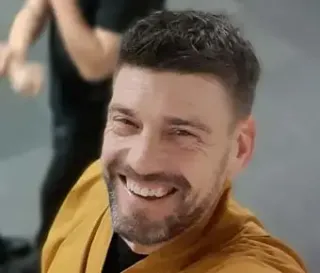 Sifu Miao Feng 秒馮
Dates:
| | | | | |
| --- | --- | --- | --- | --- |
| 1. | 26/04/2023 | 13:00 - 22:00 | Postfach 1, 3855 Brienz | Sifu Miao Feng 秒馮 |
| 2. | 27/04/2023 | 06:00 - 22:00 | Postfach 1, 3855 Brienz | Sifu Miao Feng 秒馮 |
| 3. | 28/04/2023 | 06:00 - 22:00 | Postfach 1, 3855 Brienz | Sifu Miao Feng 秒馮 |
| 4. | 29/04/2023 | 06:00 - 14:00 | Postfach 1, 3855 Brienz | Sifu Miao Feng 秒馮 |
* All prices including VAT