Immersion II: Designing Transformational Yoga Practices with Mark Stephens
Starts on Friday, 11/09/2020
Description:
The Weekend Immersion (Friday 19:30h–21:00h, Saturday & Sunday 9:00h-6:00h) expands upon Mark's third book, Yoga Sequencing: Designing Transformative Yoga Classes (in Deutsche given the funny title Yoga Workouts Gestalten).
Rather than teaching a repetitive set sequence such as in Bikram and Ashtanga Vinyasa, and rather than teaching random sequences, here we focus on designing and teaching classes in ways that are informed, efficient, effective, beautiful and integrated, giving practical expression to Krishnamacharya's idea of vinyasa krama.
• Friday night is on theory. • Early Saturday morning is on the nuanced interrelations of asanas, later Saturday morning on teaching pranayama, and Saturday afternoon a collaborative journey into designing transformational and integrated multi-level classes. • Sunday begins with a deep personal exploration of where we are in our lives (svadyaya) using guided self-reflective journaling and heart-centered mindfulness meditation. We taps these insights in designing
Friday, 29 May
19:30h–21:00h: Lecture on Theory, Philosophy, and Methods of Yoga Sequencing
Saturday, 30 May
9:00h–11:00h: The Functional Anatomy & Energetic Interrelations of Asanas Within and Between Asana Families
11:00h-13:00h: Teaching Pranayama, Bandhas, and Subtle Energy
14:00h–18:00h: Designing Integrated Multi-Level Classes
Sunday, 31 May
9:00h–11:00h: Making Yoga and Teaching More Meaningful: A Deep Exploration of Finding and Manifesting Dharma
11:00h–13:00h: Group Process – Designing Distinct Level and Style Classes (Beginning, Intermediate, Advanced, Ahstanga-based to Yinnish)
14:00h–17:30h: Group Process – Presenting, Discussing, and Refining Class Designs
17:30h–18:00: Closing Discussion and Closing Circle
Immersion II (18h)
early bird- pricing (till 1.4.20) : 330 €, normal pricing: 365 €
Immersion I + II (58h)
early bird- pricing (till 1.4.20) : 990 €, normal pricing: 1095 €
You will get a 40h/58h AYA certificate for this/these Immersion(s)
Booking Please send us your registration, stating the desired immersion / or the entire training plus your address, telephone number to info@urbanyoga.hamburg.
We will send you your confirmation and invoice - immediately from receipt of full payment your spot is guaranteed.
Teacher :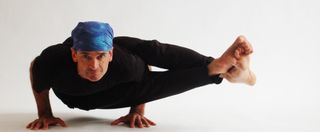 Mark Stephens
California-based yoga teacher Mark Stephens is the author of Teaching Yoga, Yoga Sequencing (unfortunately titled Yoga Workouts Gestalten in German), Yoga Adjustments, Yoga Therapy, and Yoga for Better Sleep. Practicing yoga consistently since 1991 and teaching since 1996, Mark has explored deeply in multiple styles yoga. His teaching embodies an integration of ancient to modern yoga wisdom with the insights of modern science. Learn more at www.markstephensyoga.com
Dates:
| | | | | |
| --- | --- | --- | --- | --- |
| 1. | 11/09/2020 | 19:30 - 21:00 | Rostocker Straße 4, 20099 Hamburg | Mark Stephens |
| 2. | 12/09/2020 | 09:00 - 18:00 | Rostocker Straße 4, 20099 Hamburg | Mark Stephens |
| 3. | 13/09/2020 | 09:00 - 17:00 | Rostocker Straße 4, 20099 Hamburg | Mark Stephens |
Cancelations
Sonderveranstaltungen Bei Sonderveranstaltungen (Workshops u.ä.) kommt ein Teilnahmevertrag durch Anmeldung des Nutzers – auch in elektronischer Form per Email - verbindlich zustande. Das Studio behält sich vor, die Sonderveranstaltung bis sieben Tage vor Durchführung der Sonderveranstaltung ohne Angabe von Gründen abzusagen. Eine spätere Absage ist unter Angabe der Gründe, beispielsweise Krankheit des Yogalehrers, möglich. Ansprüche des Nutzers wegen Absage der Sonderveranstaltung sind ausgeschlossen. Bei einer zeitlichen Verlegung des Workshops können die Teilnehmer zwischen der Teilnahme am Ersatz-Termin oder einer Rückerstattung der bereits geleisteten Workshopgebühr wählen. Sollte eine Teilnahme an einer Sonderveranstaltung nicht möglich sein, so kann der Platz an eine andere Person übertragen werden. Hierzu bitten wir um rechtzeitige Information per Email (mindestens 6 Stunden vor Veranstaltungs-Beginn). Sollte die Sonderveranstaltung von Urban Yoga ersatzlos abgesagt werden müssen, wird die vorab geleistete Gebühr zu 100% zurückbezahlt. Weitergehende Ansprüche des Teilnehmers, insbesondere Schadensersatzansprüche wie Reise- oder Hotelkosten bei Änderungen oder Absage einer Veranstaltung, sind ausgeschlossen. 8.1. Bei einer schriftlichen Stornierung (per Email/Post) bis 8 Wochen vor der Sonderveranstaltung wird die Anmeldegebühr abzüglich 15€ Bearbeitungsgebühr zurückerstattet. 8.2. Stornierungen des Nutzers ab 8 Wochen bis 10 Tage vor Veranstaltungsbeginn werden mit 50 % der gebuchten Leistungen berechnet. 8.3. Stornierungen innerhalb der letzten 10 Tage vor der Sonderveranstaltung werden zu 100% in Rechnung gestellt.
* All prices including VAT