Yoga für einen gesunden Rücken
Online stream
Starts on Saturday, 18/07/2020
Price from 25.00 €
Description:
Erstmals bieten wir einen Yoga-Workshop speziell für Beschwerden im Rücken an, um mit gezielten Yogaübungen Rückenschmerzen oder Rückenverspannungen zu lindern bzw. vorzubeugen! Oft sind Verspannungen der Rücken- und Beckenmuskulatur die Ursache für plötzlich auftretende oder wiederkehrende Rückenschmerzen, ausgelöst durch Dysbalance, Überbelastung und Stress. Langes Sitzen oder Stehen, intensiver einseitiger Sport, Heben und Tragen von Gewichten fördern die Verspannung und Verkürzung unserer Muskulatur. In diesem Workshop erlernst du Asanas (Körperhaltungen), die ganz gezielt deine Rücken- und Beckenmuskulatur entspannen und gleichzeitig stärken und stabilisieren. Dynamisch durchgeführte Körperübungen, verbunden mit Atmung und Energielenkung können dazu beitragen, dass sich Blockaden lösen und Schmerzen gelindert werden. Körper und Geist erfahren Entspannung durch die zu Beginn und im Abschluss durchgeführte Meditation.
Dieser Workshop ist für alle geeignet, die Rückenschmerzen vorbeugen und/oder lindern möchten. Anfänger sind herzlich willkommen!
Online stream
There is an online stream available for this activity. To participate, take the following steps:
Make sure to read the description of your booked activity in advance to know which streaming provider your studio uses for online streaming. Commonly used tools are e.g. Zoom, Youtube Live, Skype, Hangouts, etc. If necessary, download the necessary software or app to your laptop, tablet or smartphone
The access to the online stream is available 15 minutes before the start of the activity. You can find the link for the online stream in your online profile under "My bookings / Activities". With a click on "Go to online stream now" you will be forwarded to the corresponding page and you join the activity online!
All participants are able to see the video transmission of other participants. If you do not want to show yourself or the personal environment in which you take part in the online class, you can deactivate the camera function or cover the camera. The name you enter when you join the online meeting room will be shown to other participants. However, you can change your name at any time (e.g. only specify the initials).
Teacher :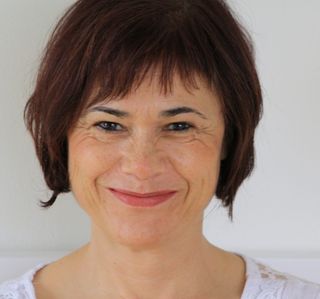 Jutta
Jutta praktiziert seit vielen Jahren Yoga. Nachdem sie sich einige Jahre dem Hormon Yoga (nach Dinah Rodriguez) und dem Luna Yoga (nach Adelheid Ohlig) gewidmet hat, lernte sie den Ashtanga Yoga kennen und war sofort von der Dynamik und der Verbindung von Flexibilität und klarer Struktur fasziniert. Nach dem Motto: "Alles kann, nichts muss. Alles ist in Bewegung und hat Zeit". Diese Haltung hat ihr Leben so bereichert, dass sie entschlossen hat, die 4-jährige Ausbildung zur Ashtanga Yoga-Lehrerin nach den Richtlinien des BDY (Berufsverband der Yogalehrenden in Deutschland) zu absolvieren und 2019 erfolgreich abgeschlossen hat. Für Jutta ist Yoga ein Wegweiser zu mehr Achtsamkeit gegenüber sich selbst, anderen und ihrer Umgebung.
Dates:
| | | | | |
| --- | --- | --- | --- | --- |
| 1. | 18/07/2020 | 14:00 - 16:00 | Beelertstiege 5, 48143 Münster | Jutta |
| 2. | 18/07/2020 | 14:00 - 16:00 | Beelertstiege 5, 48143 Münster | Jutta |
* All prices including VAT