Online-Präventionskurs
Online stream
Starts on Tuesday, 23/11/2021
Price from 10.00 €
Description:
Die Teilnehmerzahl ist begrenzt! Der Kurs findet statt bei einer Teilnehmerzahl von mindestens 6 Personen. Deine Krankenkasse belohnt dich dafür, dass du dich um deine Gesundheit kümmerst und präventiv vorgehst, indem sie sich anteilig an den Kosten für die Kursgebühr beteiligt. Erkundige dich hierfür bitte selbst bei deiner Krankenkasse. Dieser Kurs bietet dir die Möglichkeit, die Grundstellungen des Hatha-Yoga zu erlernen, um durch ihre Anwendung im Alltag stetig den einfachen Zugang zur eigenen inneren Ruhe zu behalten oder zurückzugewinnen. Du entwickelst die Grundfähigkeit, körperliche, mentale und seelische Haltungen einzunehmen, die dein Allgemeinbefinden positiv verändern können und stressbedingten Erkrankungen entgegenwirken. Es werden verschiedene Entspannungstechniken angeboten, durch die du mehr Gelassenheit und geistige Ruhe erlangen kannst. Du lernst mit jeder Einheit mehr deine Aufmerksamkeit auf dich zu lenken. Dies führt zu Klarheit, Einsicht und somit zu mehr innerer Ausgeglichenheit und Ruhe. Muskelkraft und Flexibilität werden trainiert und verhelfen dir zu mehr Körperbewußtsein. Verschiedene Atemübungen (Pranayama) helfen dir, zu deiner natürlichen Atmung zurückzukehren.
Online stream
There is an online stream available for this activity. To participate, take the following steps:
This studio uses Zoom as their online streaming provider. Download the according app to your laptop, tablet or smartphone
Access to the online livestream is available 15 minutes before the start of the activity. Simply go to "My bookings" and click on "Join online stream now" to be redirected to the corresponding page
With some streaming providers (e.g. Zoom) it is possible for participants to see each other. However, it is theoretically possible to deactivate the camera function. The name you enter when entering the online meeting room is displayed to other participants. However, you can always change your name (e.g. only the initials). Please note: Individual rules for online participation may apply for each class or venue.
Teacher :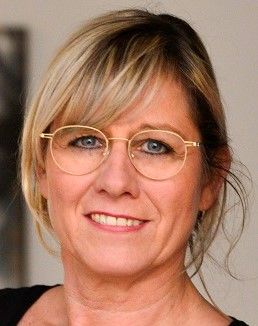 Angelika
Vor Jahren habe ich Yoga für mich entdeckt und praktiziere täglich. Im Mai 2009 entschied ich mich für die Ausbildung als Entspannungskursleiterin, 2011 beendete ich erfolgreich meine Ausbildung als Yogalehrerin, mittlerweile zertifiziert und im August 2013 als Yogatherapeutin. Durch die regelmäßige Teilnahme an Fortbildungen und Seminaren erhalte ich immer wieder neue Inspirationen und neues Wissen. Beides lasse ich in meinen Unterricht mit hineinfliessen, so dass die Yogastunden abwechslungsreich und spannend bleiben. Yoga begleitet mich durch jeden Tag, nicht nur während meines Unterrichtes. Es liegt mir am Herzen, die Erfahrungen, die ich durch Yoga gesammelt habe, euch in meinen Kursen weiterzugeben.
Dates:
| | | | | |
| --- | --- | --- | --- | --- |
| 1. | 23/11/2021 | 09:30 - 10:30 | Rhedebrügger Straße 14a, 46325 Borken | Angelika |
| 2. | 30/11/2021 | 09:30 - 10:30 | Rhedebrügger Straße 14a, 46325 Borken | Angelika |
| 3. | 07/12/2021 | 09:30 - 10:30 | Rhedebrügger Straße 14a, 46325 Borken | Angelika |
| 4. | 14/12/2021 | 09:30 - 10:30 | Rhedebrügger Straße 14a, 46325 Borken | Angelika |
| 5. | 21/12/2021 | 09:30 - 10:30 | Rhedebrügger Straße 14a, 46325 Borken | Angelika |
| 6. | 28/12/2021 | 09:30 - 10:30 | Rhedebrügger Straße 14a, 46325 Borken | Angelika |
| 7. | 04/01/2022 | 09:30 - 10:30 | Rhedebrügger Straße 14a, 46325 Borken | Angelika |
| 8. | 11/01/2022 | 09:30 - 10:30 | Rhedebrügger Straße 14a, 46325 Borken | Angelika |
* All prices including VAT