Urban Dance & Choreology Weekend m. Tony Stone
Starts on Saturday, 18/05/2019
Price from 25.00 €
Description:
Tony Stone (USA), der Mega-Star der kommerziellen Tanzszene, ist wieder in München: als Creator & Head of Program gibt Tony Stone persönlich neben seinen Open Urban Dance Classes auch eine exklusive CHOREOLOGY Class:
CHOREOLOGY by Salsation®
Open for all "Dance Lovers"– No experience needed. Just come in and have fun.
URBAN COMMERCIAL DANCE
Ein MUST DO für alle video / urban commercial dance lovers: Mega Urban Commercial Choreos von Top-Choreograph Tony Stone!* Eine energetische Stunde mit top-level Know-How wie du es nur von einem ganz großen der commercial Szene kriegen kannst!
**
60min. Choreology-Special 25€ | 90min. Urban Commercial 35€ | 150min. Choreology + Urban 55€ | 180min. Urban Comercial 63€ | "All in" 3 Classes 75€
Alle Classes einzeln buchbar. Preise werden verrechnet. Spontanes Drop-In möglich.
Trainer :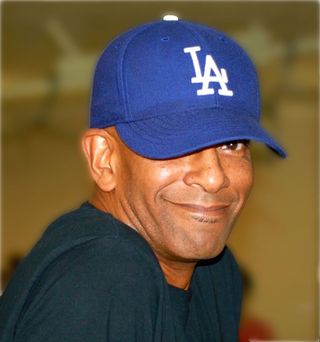 Tony Stone
Tony Stone worked with artist such as Salt N' Pepa, Falco, Diana Ross, LL Cool J, Beyoncé, Lutricia McNeal, Kelis as well as a Michael Jackson Tribute held in Hollywood. He choreographed the new theater show iDentiD, and created a brand new dance fitness program called DanceGLAM by DanzFit Nation. Tony also teaches all over the world, incl. NY, Las Vegas, Miami, Hong Kong...
Dates:
| | | | | |
| --- | --- | --- | --- | --- |
| 1. | 18/05/2019 | 15:00 - 16:00 | Bergmannstraße 22, 80339 München | Tony Stone |
| 2. | 18/05/2019 | 16:00 - 17:30 | Bergmannstraße 22, 80339 München | Tony Stone |
| 3. | 19/05/2019 | 16:00 - 17:30 | Bergmannstraße 22, 80339 München | Tony Stone |
* All prices including VAT