"Audition Technique and Building A Strong Character" m. Kirk Baltz (L.A.)
Starts on Monday, 23/05/2022
Price from 500.00 €
Description:
FOUR DAY MASTERCLASS incl. Demo Video !
"Are you tired of starting your auditions with unbridled nervous energy?"
Get grounded
Speak with clarity and conviction
Get your character's need met no matter what
Stand out from all the rest
The responsibility of the Actor is to dig deep and truly embrace a character, and then bring that person to life. By capturing the essence of your character you stop acting and your performance becomes authentic. You become authentic.
This workshop is built for ALL levels of Actors and helps strengthen process and audition technique immeasurably.
Kirk Baltz has been helping Actors find the essence of their Character for decades. As an Actor, Teacher and Coach Kirk is passionate about helping Actors succeed and get results…NOW.
The progression is really quite simple:
Listen Fully…Let Go Completely…Respond Truthfully.
We practice this first without text…then with text.
There is no prep necessary for this course.
Movement, Relaxation, Sensory Exercises, Meisner Repetition, Improv, Character Development, and working with text will all be utilized during our 4 days together. Video Shoot on the last day will allow you to take your work home with you!
We are set free as artists when our work is not looked upon as a performance that's "flung out there"…but as a courageously vulnerable internal experience that is released and shared. Together we will return to connection while taking the necessary precautions to care for ourselves and our community.
Commit, reserve your space and join us. The work begins the moment you do.
With Care and Respect,
Kirk
---
Prices:
Early Regulars (until 25th April): 500€ | Regular: 530€ for all 4 days
Early Returners (until 25th April): 480€ | Returners: 500€ for all 4 days
---
Please Note:
Returners/Acting-Students Discount please request via Email. Available for students that have participated at least once before at Kirk Baltz workshops, or currently enrolled acting students (please send us your proove via email).
Trainer :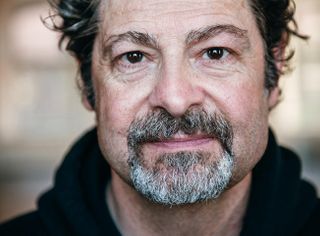 Kirk Baltz
While having appeared in over 150 film, TV and stage productions Kirk Baltz has worked with such noted film directors as Paul Thomas Anderson, Chantal Akerman, Warren Beatty, Oliver Stone, John Woo, Kevin Costner, Quentin Tarantino, Taylor Hackford and Deniz Gamez Erguven. He trained extensively with Greg Zittle of The Neighborhood Play House and Sandra Seacat, Tony Greco and Susan Batson, all renowned acting teachers and noted members of NY's Actor's Studio. In '95, Kirk began teaching acting classes in LA and workshops in other major cities across the U.S. and abroad. He continues to offer private coaching in LA as well as online sessions via Skype. He can currently be seen in film festivals across the US and abroad in the critically acclaimed short films The Armoire by Evan Cooper as well as Demon by Caleb Slain. Kirk will be appearing in the upcoming feature The Will O Wisp by Evan Cooper.
Dates:
| | | | | |
| --- | --- | --- | --- | --- |
| 1. | 23/05/2022 | 10:00 - 17:00 | Bergmannstraße 22, 80339 München | Kirk Baltz |
| 2. | 24/05/2022 | 10:00 - 17:00 | Bergmannstraße 22, 80339 München | Kirk Baltz |
| 3. | 25/05/2022 | 10:00 - 17:00 | Bergmannstraße 22, 80339 München | Kirk Baltz |
| 4. | 26/05/2022 | 10:00 - 17:00 | Bergmannstraße 22, 80339 München | Kirk Baltz |
* All prices including VAT