"Heels I-II Theme-Based" mit Doly
Starts on Thursday, 15/09/2022
Price from 60.00 €
Description:
Assuming you have already learned how to do those sassy walks and turns, this class will bring you to the next level:
"ALL THE FEELS IN HEELS" - Classy and beautiful lies in every one of us !
Heels I-II intermediate will start with a good warm up, making sure we are well prepared for the challenging across the floors (walks, turns, combinations and floor work). The class always ends with a choreography that will be built on through the weeks. To spice the whole thing up, each block of classes will have a theme. Our first one will be: "ALL THE FEELS IN HEELS". We often connect dancing in heels with something spicy and juicy, yet the palette is soooo much bigger. Classy and beautiful lies in every one of us so lets explore all the colors of beauty together.
Schnuppern ist kostenlos - Drop-In! Einsteigen ist bis zum 3. Termin möglich
---
Deine Vorteile:
Ein Theme + eine Choreo, die am Ende gefilmt wird!

Das Format motiviert dich dabei zu bleiben

Du zahlst nur 5x von 7x Klassen !
Kursblock startet am Donnerstag, 15. Sept 2022 :
7x Termine: 15.09. / 22.09. / 29.09. / 06.10. / 13.10. / 20.10. / 27.10.
Uhrzeit: 19:00-20:15
Kosten: 60,- Euro bzw. 15 Stars
Trainer :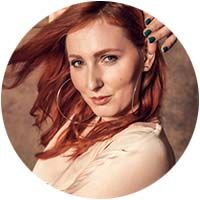 Doly
Doly's Heels Style is classy! She graduated from Iwanson in 2020 and ever since, she has been working professionally under the wing of OnStage Media, biggest entertaiment agency in Germany. In December, she participated in a show "Pretty in Plüsch" as a back up dancer for Mandy Capristo (Choreographers: Denis Weckbach,Ini Hanfman). In January, she filmed a commercial and Social Media Assets for famous show "The Masked Singer" ( Choreographer: NICI Grandisson). During spring, she was a choreographer for a movie "The Magic Flute" ( The Flute Production). Apart from being a performer, Dolores has been teaching both amateur and professional classes and workshops since the beginning of her career. We are very excited to have her as part of our team.
Dates:
| | | | | |
| --- | --- | --- | --- | --- |
| 1. | 15/09/2022 | 19:00 - 20:15 | Bergmannstraße 22, 80339 München | Doly |
| 2. | 22/09/2022 | 19:00 - 20:15 | Bergmannstraße 22, 80339 München | Doly |
| 3. | 29/09/2022 | 19:00 - 20:15 | Bergmannstraße 22, 80339 München | Doly |
| 4. | 06/10/2022 | 19:00 - 20:15 | Bergmannstraße 22, 80339 München | Doly |
| 5. | 13/10/2022 | 19:00 - 20:15 | Bergmannstraße 22, 80339 München | Doly |
| 6. | 20/10/2022 | 19:00 - 20:15 | Bergmannstraße 22, 80339 München | Doly |
| 7. | 27/10/2022 | 19:00 - 20:15 | Bergmannstraße 22, 80339 München | Doly |
* All prices including VAT