Mami-Baby-Yoga (Rückbildung) (STUDIO)
Online stream
Starts on Wednesday, 27/07/2022
Price 99.00 €
Description:
"Mami-Baby-Yoga' bietet für Mamis im ersten Jahr nach der Geburt Gelegenheit, zusammen mit dem Baby Yoga zu üben. Wir werden die Muskeln nach der Geburt wieder kräftigen, der Fokus liegt hier unter anderem auf Beckenboden und Körpermitte. Außerdem fördern wir unsere allgemeine Beweglichkeit und tanken neue Energie. Dein Körper kann sich regenerieren und du kannst wieder Vertrauen in den eigenen Körper und dessen Rückbildung gewinnen.
Die Babys ziehen wir bei bestimmten Übungen mit ein, alternativ können sie einfach auf der Decke schlafen und natürlich auch jederzeit gestillt oder gewickelt werden.
Für Mütter und deren Babys, die zwischen ca. 8 Wochen und 12 Monate alt sind.
Solltet Du an einer Stunde des Kurses nicht teilnehmen können, kannst Du die Live Videoaufzeichnung bekommen und so die Stunde nachholen.
Online stream
There is an online stream available for this activity. To participate, take the following steps:
Make sure to read the description of your booked activity in advance to know which streaming provider your studio. Download the necessary app to your laptop, tablet or smartphone
Access to the online livestream is available 15 minutes before the start of the activity. Simply go to "My bookings" and click on "Join online stream now" to be redirected to the corresponding page
With some streaming providers (e.g. Zoom) it is possible for participants to see each other. However, it is theoretically possible to deactivate the camera function. The name you enter when entering the online meeting room is displayed to other participants. However, you can always change your name (e.g. only the initials). Please note: Individual rules for online participation may apply for each class or venue.
Teacher :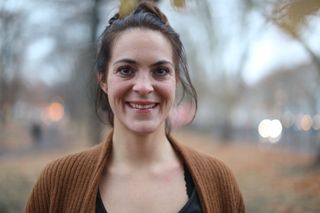 Raphaela
Dates:
| | | | | |
| --- | --- | --- | --- | --- |
| 1. | 27/07/2022 | 10:45 - 11:45 | Landsberger Straße 511 (Eingang über Bäckerstrasse), 81241 München | Raphaela |
| 2. | 03/08/2022 | 10:45 - 11:45 | Landsberger Straße 511 (Eingang über Bäckerstrasse), 81241 München | Raphaela |
| 3. | 10/08/2022 | 10:45 - 11:45 | Landsberger Straße 511 (Eingang über Bäckerstrasse), 81241 München | Raphaela |
| 4. | 17/08/2022 | 10:45 - 11:45 | Landsberger Straße 511 (Eingang über Bäckerstrasse), 81241 München | Raphaela |
| 5. | 24/08/2022 | 10:45 - 11:45 | Landsberger Straße 511 (Eingang über Bäckerstrasse), 81241 München | Raphaela |
* All prices including VAT