MYOGA | Yoga & Atmung, Einstieg ins Pranayama - Kurspaket Online
Online stream
Starts on Sunday, 15/01/2023
Price 65.00 €
Description:
Yoga & Atmung, ein Online-Yoga-Kurs ab Januar 2023.
2x Sonntagmorgen, 2x Mittwochabend 60 MIN Online Yoga & Pranayama. Lerne Atemtechniken kennen, benutze sie im Yoga, für die Meditation, in Alltagssituationen.
Atemtechniken im Yoga kennenlernen
Immer wieder wird auf den Atem hingewiesen, Atemtechniken werden eingeführt und im Yoga angewandt. Während der Yoga-Praxis auf der Matte, zur Vorbereitung auf eine Meditation, zur Fokussierung oder zur Unterstützung körperlicher Yoga-Übungen. Was hat es damit auf sich? Was bedeutet es Atemtechniken anzuwenden? Was bedeutet Pranayama? Kann ich etwas davon kennenlernen, ausprobieren und ein paar Anwendungsbeispiele erfahren? Na klar!
Schritt für Schritt zeigt dir Maja ausgewählte Pranyama-Techniken für Yoga-Anfänger. Warum verbinden wir verschiedene Atemmethoden mit verschiedenen Zielen? Wie atmest du in der körperlichen Anstrengung, wie für eine gelungene Entspannung? Warum kannst du dich mit dem Fokus auf die Atmung besser im Hier und jetzt einfinden? Warum macht eine Atemtechnik dich wach und eine andere lässt alles in dir los? Wann ist es sinnvoll, auf welche Art der Atmung zu setzen?
Probier's aus!
4x 60 Min Pranayma & Yoga Kurs im Paket: 2x Sonntag, 9:00 Uhr - 15. / 22. Jan 2x Mittwoch, 19:00 Uhr - 18./25. Jan 65 €
MYOGA. recreate natural flow
Online stream
There is an online stream available for this activity. To participate, take the following steps:
This studio uses Zoom as their online streaming provider. Download the according app to your laptop, tablet or smartphone
Access to the online livestream is available 15 minutes before the start of the activity. Simply go to "My bookings" and click on "Join online stream now" to be redirected to the corresponding page
With some streaming providers (e.g. Zoom) it is possible for participants to see each other. However, it is theoretically possible to deactivate the camera function. The name you enter when entering the online meeting room is displayed to other participants. However, you can always change your name (e.g. only the initials). Please note: Individual rules for online participation may apply for each class or venue.
Teacher :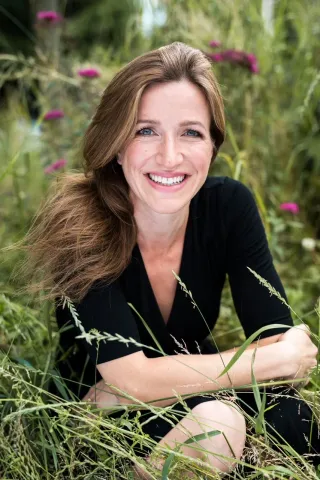 Maja
Warum ich Yoga unterrichte? Yoga hat mir schon oft im Leben geholfen, den Wogen des Lebens etwas gelassener entgegenzutreten. Das möchte ich weitergeben. Das Glücksgefühl nach der Praxis, wenn Körper und Geist wieder eins sind, ist einfach unbeschreiblich. Man muss es selbst erfahren. Maja ist präzise und warmherzig. Klar und motivierend führt sie ihre Teilnehmer durch wohl durchdachte Stunden, von denen jede einzelne einfach nur wunderschön ist.
Dates:
| | | | | |
| --- | --- | --- | --- | --- |
| 1. | 15/01/2023 | 09:00 - 10:00 | Am Heiligen Rain 11 b, 61440 Oberursel | Maja |
| 2. | 18/01/2023 | 19:00 - 20:00 | Am Heiligen Rain 11 b, 61440 Oberursel | Maja |
| 3. | 22/01/2023 | 09:00 - 10:00 | Am Heiligen Rain 11 b, 61440 Oberursel | Maja |
| 4. | 25/01/2023 | 19:00 - 20:00 | Am Heiligen Rain 11 b, 61440 Oberursel | Maja |
* All prices including VAT