Kleines Selfcare-Retreat für zu Hause Mai
Online stream
Starts on Monday, 03/05/2021
Price from 59.00 €
Description:
Plan s. Homepage : https://www.yourtimeout.de/angebot/themen-und-specials/
von 03.05.-21.05.. täglich werktags kleine Live Yoga- und Meditations-Morgen-Einheiten im Wechsel. Sie helfen Dir, eine wunderbare Selfcare-Routine zu etablieren und entspannt und erfrischt in den Tag zu starten. Auf Grund der Pfingstferien enden wir mit den Live-Sessions schon am 21.05., danach nutzt Du bitte die vorhandenen Videos in der Videothek.
Kompletter Mai: Nutzung unserer Aufzeichnungen des Selfcare-Retreats oder auch aller anderen Einheiten in unserer Videothek!
Verstärkt wird die Wirksamkeit der Übungen, indem wir mit Gerüchen ätherischer Öle von doTerra arbeiten. Entweder Du hast diese bereits zu Hause oder ich lasse Dir ein paar Proben, die zum Einsatz kommen sollen (per Post, Abholung, Vorbeibringen), zukommen.
Wenn die Uhrzeiten der Einheiten nicht ideal für Dich passen, kannst sowohl diese als auch alle anderen Einheiten aus der Videothek zu der von Dir bevorzugten Uhrzeit nachholen.
Online stream
There is an online stream available for this activity. To participate, take the following steps:
This studio uses Zoom as their online streaming provider. Download the according app to your laptop, tablet or smartphone
Access to the online livestream is available 15 minutes before the start of the activity. Simply go to "My bookings" and click on "Join online stream now" to be redirected to the corresponding page
With some streaming providers (e.g. Zoom) it is possible for participants to see each other. However, it is theoretically possible to deactivate the camera function. The name you enter when entering the online meeting room is displayed to other participants. However, you can always change your name (e.g. only the initials). Please note: Individual rules for online participation may apply for each class or venue.
Teacher :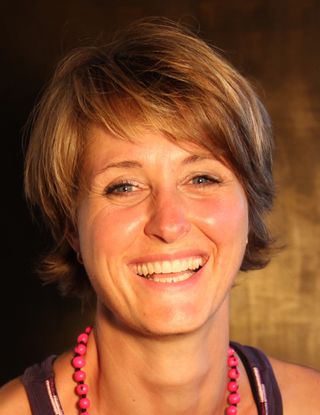 Claudia
Schon als Teenager kam ich mit Yoga in Berührung und war sofort Feuer und Flamme. Zunächst wurde ich vor allem von der körperlichen Wirkung von Yoga überzeugt. Verspannungen und Rückenschmerzen lösten sich und ich fand einen Weg mich körperlich fit zu halten. Über die Jahre wurde ich von zahlreichen Yoga-Stilen, wie dem klassischen Hatha-Yoga, Power Yoga, Vinyasa Flow, Bikram-, Yin-, Anusara Yoga ... inspiriert. Je tiefer meine Einblicke wurden, desto mehr faszinierte mich auch die entspannende Wirkung, die Yoga auf meinen Geist hatte. Eines Tages entstand das Bedürfnis, diese Erfahrungen zu teilen.
Dates:
| | | | | |
| --- | --- | --- | --- | --- |
| 1. | 03/05/2021 | 08:00 - 08:20 | Zoom-Meeting 1, 85635 Höhenkirchen | Claudia |
| 2. | 04/05/2021 | 08:00 - 08:20 | Zoom-Meeting 1, 85635 Höhenkirchen | Claudia |
| 3. | 05/05/2021 | 08:00 - 08:20 | Zoom-Meeting 1, 85635 Höhenkirchen | Claudia |
| 4. | 06/05/2021 | 08:00 - 08:20 | Zoom-Meeting 1, 85635 Höhenkirchen | Claudia |
| 5. | 07/05/2021 | 08:30 - 09:00 | Zoom-Meeting 1, 85635 Höhenkirchen | Claudia |
| 6. | 10/05/2021 | 08:00 - 08:20 | Zoom-Meeting 1, 85635 Höhenkirchen | Claudia |
| 7. | 11/05/2021 | 08:00 - 08:20 | Zoom-Meeting 1, 85635 Höhenkirchen | Claudia |
| 8. | 12/05/2021 | 08:00 - 08:20 | Zoom-Meeting 1, 85635 Höhenkirchen | Claudia |
| 9. | 13/05/2021 | 08:30 - 08:50 | Zoom-Meeting 1, 85635 Höhenkirchen | Claudia |
| 10. | 14/05/2021 | 08:30 - 09:00 | Zoom-Meeting 1, 85635 Höhenkirchen | Claudia |
* All prices including VAT