Aroma-Yoga
Online stream
Starts on Sunday, 16/05/2021
Price from 18.00 €
Description:
Yoga und Mediation helfen uns dabei, den Zustand von unserem Körper-Emotionen & unserer Seele positiv zu beeinflussen. Und Düfte können uns helfen, die Wirkung von Yoga, Meditation oder Chakra- (Energiearbeit) zu unterstützen und intensivieren. Düfte entspannen, inspirieren, desinfizieren, und haben sogar heilende Wirkungen. Sie machen uns glücklich, können beleben und sogar unser vegetatives Nervensystem ansteuern und unseren Körper wieder in Harmonie bringen. Erleben in diesem 90 -minütigen Workshop, wie ätherische Öle Deine Yogapraxis vertiefen können. Du brauchst folgende Öle: Balance (Alternative Weihrauch), Wild Orange (Alternative Lemon), Lime (Alternative Lemon) und Peppermint und Lavendel.
Falls nicht vorhanden buche bitte das entsprechende Ticket und ich sende Dir die Öle zu.
Öle, die Du brauchst: Balance, Wild Orange, Lime und Peppermint.
Online stream
There is an online stream available for this activity. To participate, take the following steps:
This studio uses Zoom as their streaming provider to online stream their activities. Download the according software or app to your laptop, tablet or smartphone.
The access to the online stream is available 15 minutes before the start of the activity. You can find the link for the online stream in your online profile under "My bookings". With a click on "Join online stream now" you will be forwarded to the corresponding page and you join the activity online!
Specific streaming providers, e.g. Zoom, allow participants to see each other through the video camera. If you do not want to show yourself or the personal environment, you can deactivate the camera function or cover the camera. The name you enter when you join the online meeting room will be shown to other participants. However, you can change your name at any time (e.g. only specify the initials).
Teacher :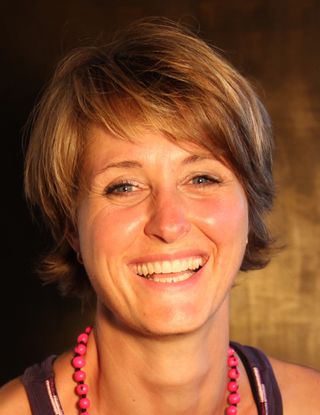 Claudia
Schon als Teenager kam ich mit Yoga in Berührung und war sofort Feuer und Flamme. Zunächst wurde ich vor allem von der körperlichen Wirkung von Yoga überzeugt. Verspannungen und Rückenschmerzen lösten sich und ich fand einen Weg mich körperlich fit zu halten. Über die Jahre wurde ich von zahlreichen Yoga-Stilen, wie dem klassischen Hatha-Yoga, Power Yoga, Vinyasa Flow, Bikram-, Yin-, Anusara Yoga ... inspiriert. Je tiefer meine Einblicke wurden, desto mehr faszinierte mich auch die entspannende Wirkung, die Yoga auf meinen Geist hatte. Eines Tages entstand das Bedürfnis, diese Erfahrungen zu teilen.
Dates:
| | | | | |
| --- | --- | --- | --- | --- |
| 1. | 16/05/2021 | 19:00 - 20:30 | Zoom-Meeting 1, 85635 Höhenkirchen | Claudia |
* All prices including VAT