Online - Kirtan - Sing mit uns!
Online stream
Starts on Friday, 26/03/2021
Description:
Sing mit uns!!! Wir laden dich herzlich zu unserem ersten Online-Kirtan ein. Unser Kirtan ist kostenlos! Wir freuen uns auf Dich! Jay Jay Jay!
Wir, das sind Heike Pleticha, Yogalehrerin bei Yogalounge Freising, Evi Kuhl, Yogalehrerin bei YogaLoversOnline und Karin Obergehrer, Yogalehrerin bei Rose of Fire (Wanda Badwal) und wir teilen die Leidenschaft fürs Singen und Chanten. Gerade das ist im letzten Jahr zu kurz gekommen und wir vermissen es sehr. Deswegen würden wir uns sehr freuen, wenn du mit dabei bist.
Online stream
There is an online stream available for this activity. To participate, take the following steps:
This studio uses Zoom as their online streaming provider. Download the according app to your laptop, tablet or smartphone
Access to the online livestream is available 15 minutes before the start of the activity. Simply go to "My bookings" and click on "Join online stream now" to be redirected to the corresponding page
With some streaming providers (e.g. Zoom) it is possible for participants to see each other. However, it is theoretically possible to deactivate the camera function. The name you enter when entering the online meeting room is displayed to other participants. However, you can always change your name (e.g. only the initials). Please note: Individual rules for online participation may apply for each class or venue.
Teacher :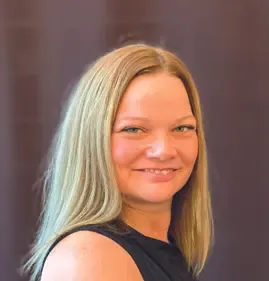 Heike Pleticha
Mein Name ist Heike und meine erste Yogastunde habe ich 2009 in einem Fitnessstudio besucht. Nach dieser Stunde sagte meine damalige Lehrerin: " Wenn ich dein Herz berührt habe, dann hast du Yoga gemacht". Und das hatte sie! Von da an war Yoga aus meinem Leben nicht mehr weg zu denken. Ich probierte viele unterschiedliche Yogastile, Yogastudios und Schulen aus. 2012 machte ich mich dann auf Weg nach Indien, um dort die Ausbildung zur Yogalehrerin zu machen und um tiefer eintauchen zu können in diese alten Lehren, die mich so faszinierten. Dort lernte ich klassisches Hatha Yoga, die Asanas, Prananyama, Kryas, Meditation und vor allem Yogaphilosophie. Durch eine Fügung traf ich auf meine jetzige Lehrerin, Regina Gambarte, Jivamukti Yoga Lehrerin aus München. Bei ihr absolvierte ich eine weitere Ausbildung mit anschliessendem Praktikum zur Vinyasa Yoga Lehrerin, die alles vereinte wonach ich gesucht hatte. Moderne fliessende Asanasequenzen, das Lesen der alten Schriften, Hingabe, Gewaltlosigkeit als gundlegende Ethik des Yoga, Musik und Meditation. Jetzt möchte ich Dir das weitergeben, was ich durch meine Lehrer selbst erfahren durfte. Liebe, Glück und Freiheit kann jeder finden. Der Ursrung dazu liegt in unseren Herzen. Ich liebe Musik und in meinen Stunden spielt Musik eine große Rolle, ob Mantras, HipHop, Reggae, Klassik oder Elektro Beats. Die Musik findet ihren Weg zu den geheimsten Plätzen unserer Seele und ermöglicht uns tief verborgene Emotionen zu befreien. "In der Musik hat Gott den Menschen die Erinnerung an das verlorene Paradies hinterlassen" May all the beings be wild and free ​ Heike ist zertifizierte 500h Vinyasa Yoga Lehrerin und zertifizierte 500h Hatha Yoga Lehrerin.
Dates:
| | | | | |
| --- | --- | --- | --- | --- |
| 1. | 26/03/2021 | 20:00 - 21:00 | Sonnenstraße 29, 85356 Freising | Heike Pleticha |
* All prices including VAT