Transform yourSELF - Tapping into the power of your mind
Starts on Saturday, 01/18/2020
Price 160.00 €
Description:
Have you ever seen yourself become reactive, disappointed, stressed and frustrated when life presents you with a challenge? You start defending yourself, you argue and feel not heard, not respected, made wrong. Your basic survival mechanisms take over.
What if you could respond in a creative way to those lessons that life throws at us? A way of responding in which you can take ownership, seek solutions and move into a state of flow? A way where you are joyfully mastering your life.
This workshop will teach you to transform your patterns and root perspectives to enable you to respond and act differently and turn them into opportunities for growth. We will work with conscious awareness practice as well as relaxation & meditation techniques to tap into our subconsciousness to access those deeper held believes. Be prepared to learn about brain waves, relaxation techniques and discover more about yourself!
This is a 1.5 day mindfulness/meditation workshop. Saturday January 18th 1-6pm & Sunday January 19th 4-6pm
No previous knowledge of Yoga or meditation is required.
Trainer :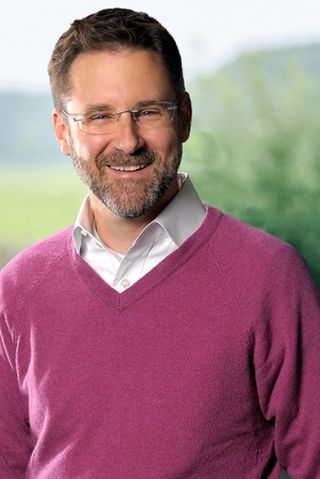 Mirko
Mirko is a professional Coach at Aberkyn His purpose is to create and help create safe spaces in which individuals and organizations can get in touch with their full potential. Working with the very natural desire of human beings to live a fulfilled life and to contribute to our well–being, he coaches senior executives, managers and young professionals on their personal and organizational growth journeys. He compassionately helps people see what they might be blind to, to explore new possibilities and strengthen them in developing new practices and learning. He enjoys working on organizational/ cultural level and combining this with personal transformation towards a more human and holistic workplace. Mirko lives with his wife and two children in Bavaria, Germany. He loves traveling and exploring different cultures, enjoys being in nature, is a passionate skier and dedicated to his spiritual path.
Dates:
| | | | | |
| --- | --- | --- | --- | --- |
| 1. | 01/18/2020 | 13:00 - 18:00 | Kuttlerstraße 21, 91054 Erlangen | Mirko |
| 2. | 01/19/2020 | 16:00 - 18:00 | Kuttlerstraße 21, 91054 Erlangen | Mirko |
Cancelations
All registrations are final and non-refundable. The spot is secured through payment of the entire fee. Due to the advanced notice required in arranging courses and workshops, changes are only possible if requested 2 weeks prior to the commencement of the workshop. Workshop spots can be transferred to another Candidate if you cannot participate. In the event that a course or workshop is cancelled, registered students are eligible for a refund or may select an alternative and equally priced course or workshop option.
* All prices including VAT