108 Sun Salutations for the New Year
Starts on Friday, 30/12/2022
Price 25.00 €
Description:
2022 comes to an end. It's the time of the year to close off and leave behind what no longer serves us and welcome the new year ahead. Traditionally we celebrate this turning point with 108 Sun Salutations. To make this a meditative and transformative experience we offer adaptations and of course the option to flow in line with your own energy.
Why do we practice 108 Sun Salutations? From the ordinary to the auspicious, the number 108 has many important and symbolic meanings in diverse disciplines, ranging from mathematics to religion, spiritual practices to martial arts and, of course, yoga. Here a few examples:
In religions like Hinduism and Buddhism, the 108 is considered a digit that defines wholeness.* According to Ayurveda, the human body has 108 sacred points aka marmas.
In numerology, 108 is called Harshad Number (Joy-giver number). The sum of digits of 108 equals 9 and 108 is divisible by 9. Symbolically, it represents universal love, eternity, and awakening.
The total number of scriptures like tantras and Upanishads are also 108 in number.
Astronomically, 108 is important due to the fact that the distance between the Sun and Earth is roughly 108 times the Sun's diameter.
Mala beads are also 108 in number which is counted while meditation by the practitioner which makes it spiritually important.
Besides these yogic facts, 108 sun salutation is a dedicated practice that has a lot to offer internally and externally as: - It uplifts the energetic levels of the body - Develops the connectedness and grounding feelings within the practitioners - It aids in the detoxification process - Facilitates the flow of prana - Provides psychological and spiritual benefits. - Pent-up emotions are released while practicing 108 sun salutations. - It boosts physical and mental stamina and strength.
Teacher :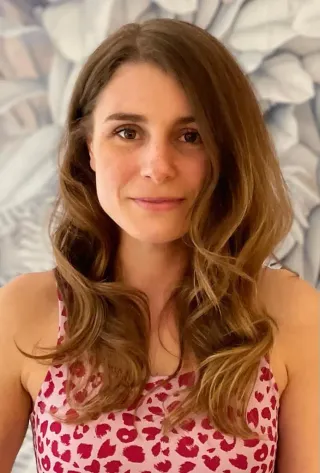 Nadine
For Nadine Yoga is about creating balance in life. Inspired by her studies in Ashtanga Yoga, she is known for her creative and dynamic Flow classes which bring the power and strength of Ashtanga Asanas. The balance to the fire of her Vinyasa Flows is her meditative Yin practice and teachings which permit softness and reflection.
Dates:
| | | | | |
| --- | --- | --- | --- | --- |
| 1. | 30/12/2022 | 09:30 - 11:30 | Kuttlerstraße 21, 91054 Erlangen | Nadine |
Cancellations
All registrations are final and non-refundable. The spot is secured through payment of the entire fee. Due to the advanced notice required in arranging courses and workshops, changes are only possible if requested 2 weeks prior to the commencement of the workshop. Workshop spots can be transferred to another Candidate if you cannot participate. In the event that a course or workshop is cancelled, registered students are eligible for a refund or may select an alternative and equally priced course or workshop option.
* All prices including VAT