Präparationskurs Faszien Anatomie | Live Streaming
Online stream
Starts on Thursday, 24/11/2022
Price 190.00 €
Description:
Zur Kenntnisnahme Die Teilnahme an diesem Online - Workshop ist nur gestattet für Physiotherapeutinnen, Ärzte sowie andere Personen, die nachweislich in einem Gesundheitsberuf tätig oder in Ausbildung sind, dessen Curriculum eine fundierte Kenntnis der Anatomie des menschlichen Bewegungsapparates voraussetzt. Wie Bewegungslehrerinnen, Osteopathinnen, Körpertherapeutinnen...
Die Weitergabe der Zugangsdaten zu dem Workshop und/oder zu den Aufzeichnungen davon an Dritte ist ausdrücklich untersagt. Ebenso ist es den Teilnehmern nicht erlaubt selbst Aufzeichnungen in Bild, Ton oder als Videodatei zu erstellen.
Bitte beachten Sie, dass die Videoübertragung des Kursinhaltes Bilder von Körperspendern sowie 'toten' anatomischen Präparaten beinhaltet. Bei Personen, die diesen Anblick nicht gewohnt sind, kann dies mitunter emotionale Reaktionen auslösen, vergleichbar den Reaktionen einiger Medizin-Studenten beim allerersten realen Kontakt mit anatomischen Präparaten. Wenn dies bei Ihnen der Fall sein sollte, empfehlen wir achtsam und respektvoll mit diesen natürlichen Reaktionen umzugehen sowie bewusst Pausen einzulegen beim weiteren Betrachten der Präparate.
Bitte achten Sie auch darauf, dass durch Ihre Bildschirm-Übertragung keine dritte Personen - wie etwas Kinder - mit dem Anblick konfrontiert werden, für welche dies herausfordernd sein könnte.
Die Veranstalter bedanken sich ausdrücklich bei den Körperspendern sowie beim Institut für Anatomie der Universität für die Erlaubnis diese Veranstaltung zur beruflichen Weiterbildung durchzuführen. Alle Teilnehmer sind angehalten, diese Erlaubnis ihrerseits auf verantwortungsvolle Weise zu nutzen.
**Hier findet Ihr die spannenden faszialen Themen der Dissektionen: https://somaticsacademy.com/praparationskurs-faszienanatomie/
Per Live Streaming und einer speziellen Kameratechnik bietet Dr. Robert Schleip zusammen mit Dr. Hanno Steinke aus der Universität Leipzig eine Präparation an, die am heimischen Bildschirm verfolgt werden kann.
Die Teilnehmer*innen werden interaktiv in die laufende Präparation einbezogen. Themenspezifische Vorträge und kurze Bewegungseinheiten nehmen Bezug zur klinischen Relevanz.
Kaffeepause 10:30 -11:00 Uhr I Mittagspause 13:00 -14:30 Uhr
Online stream
There is an online stream available for this activity. To participate, take the following steps:
This studio uses Zoom as their online streaming provider. Download the according app to your laptop, tablet or smartphone
Access to the online livestream is available 15 minutes before the start of the activity. Simply go to "My bookings" and click on "Join online stream now" to be redirected to the corresponding page
With some streaming providers (e.g. Zoom) it is possible for participants to see each other. However, it is theoretically possible to deactivate the camera function. The name you enter when entering the online meeting room is displayed to other participants. However, you can always change your name (e.g. only the initials). Please note: Individual rules for online participation may apply for each class or venue.
Trainer :
Dr. Hanno Steinke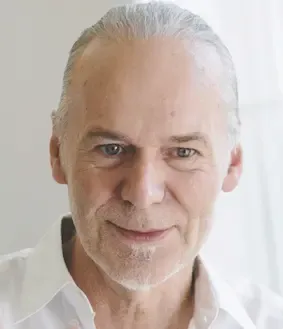 Dr. Robert Schleip
Dates:
| | | | | |
| --- | --- | --- | --- | --- |
| 1. | 24/11/2022 | 09:00 - 16:00 | Live Streaming ,, | Dr. Hanno Steinke |
| 2. | 25/11/2022 | 09:00 - 16:00 | Live Streaming ,, | Dr. Robert Schleip |
* All prices including VAT