Webinar: Faszien, Trauma & Emotion: das Beckenschmerzsyndrom aus faszialer Perspektive
Online stream
Starts on Wednesday, 07/12/2022
Price 28.00 €
Description:
Faszien benötigen mechanische Belastung, um belastbar, elastisch und geschmeidig zu sein. Für eine erfolgreiche Therapie genügt die rein strukturelle Herangehensweise jedoch häufig nicht aus. Bei myofaszialen Schmerzzuständen oder somatoformen Störungen spielt die Interozeption – die Innenwahrnehmung – eine bedeutende Rolle. Hochspannend was die Faszienforschung diesbezüglich seit einiger Zeit beiträgt, denn die Interozeption wird massgeblich über die faszialen Mechanorezeptoren im kollagenen Netzwerk gesteuert. Hier geht es also um die Schnittstelle zwischen Struktur, Emotion und Psyche. Zudem ist seit einigen Jahren mehr über die komplexe Verbindung zwischen Faszien und dem vegetativen Nervensystem bekannt. Psychische Belastungen wie Stress und Trauma verändern die Architektur der Gewebe mit negativen Folgen für den Faszientonus. Diese Fehlspannungen lösen häufig eine Entzündungskaskade in den betroffenen Strukturen aus, die mit weiteren Schäden für die Gleitfähigkeit und Funktionalität einhergehen. In dieser Weiterbildung geht es speziell um das chronische Beckenschmerzsyndrom und einen auf die Komplexität der Thematik abgestimmten integrativen Therapieansatz. Dieses Webinar gibt einen Einblick in dieses lange Zeit vernachlässigte Thema und empfiehlt Bewegungsaspekte, sowie therapeutische Interventionen, die über eine Achtsamkeit basierte Interozeptionsregulation die Stressverarbeitung und Schmerzreduktion nachhaltig fördern.
Online stream
There is an online stream available for this activity. To participate, take the following steps:
This studio uses Zoom as their online streaming provider. Download the according app to your laptop, tablet or smartphone
Access to the online livestream is available 15 minutes before the start of the activity. Simply go to "My bookings" and click on "Join online stream now" to be redirected to the corresponding page
With some streaming providers (e.g. Zoom) it is possible for participants to see each other. However, it is theoretically possible to deactivate the camera function. The name you enter when entering the online meeting room is displayed to other participants. However, you can always change your name (e.g. only the initials). Please note: Individual rules for online participation may apply for each class or venue.
Trainer :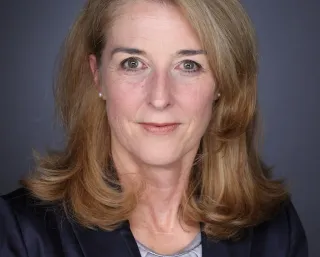 Divo Gitta Müller
Dates:
| | | | | |
| --- | --- | --- | --- | --- |
| 1. | 07/12/2022 | 17:30 - 19:00 | Live Streaming ,, | Divo Gitta Müller |
* All prices including VAT