Update aus der Faszienforschung | Live Streaming
Online stream
Starts on Sunday, 17/09/2023
Price 95.00 €
Description:
Die internationale Faszienforschung entwickelt sich mit bemerkenswerter Geschwindigkeit und auf vielfältigen Ebenen weiter. So gibt es unter anderem aktuelle Erkenntnisse zum Thema myofaszialer Rückenschmerz und lumbaler Stabilität, Immunsystem, Depression und Faszien als Organ der Emotion, die signifikant für Training und Therapie sind.
Dr. Robert Schleip bietet an diesem Vormittag eine konzentrierte Zusammenfassung aus der Faszienforschung mit direktem klinischem Bezug.
Divo G. Müller bietet eine kurze, belebende Einheit Faszientraining.
Welche neuen Erkenntnisse gibt es im internationalen Feld der Bindgewebsforschung mit einer konkreten Relevanz für den Praktiker? Hier ein Liste der spannenden Inhalte:
Plantare Fasziosis und Achillodynie: Was sagt die Ultraschall-Elastographie?
Densifzierung als Vorstufe zur Fibrosis? Welche Rolle spielt das Hyaluronan?
Anti-entzündliche Schmerzmittel bei Rückenschmerz: Treibstoff zur Chronifizierung?
Cortikale Unterschiede u. Gemeinsamkeiten von Berührung, Achtsamkeit und Interozeption
Neues zum 'Pleasant Deep Touch' und seinen spezifischen Neuronen
Verletzungsprophylaxe im Leistungsport durch Messung der Sehnen-Dehnfähigkeit
Fasziales Mikrobiom: Welche Überraschungen offenbarte eine neue Astronauten-Studie?
Lassen Sie sich von unserer Begeisterung anstecken und bringen Sie Ihre Kenntnisse zusammen mit uns auf den aktuellen Stand. Aus der Forschung für den Menschen und die Gesundheit.
Diese Weiterbildung wird aufgezeichnet. Die Mitschnitte stehen den Teilnehmer*innen sechs Monate lang zum persönlichem Selbststudium zur Verfügung. Bringen Sie Ihre Kenntnisse zusammen mit uns auf den aktuellen Stand. Robert & Divo, wir freuen uns auf Sie.
Online stream
There is an online stream available for this activity. To participate, take the following steps:
This studio uses Zoom as their online streaming provider. Download the according app to your laptop, tablet or smartphone
Access to the online livestream is available 15 minutes before the start of the activity. Simply go to "My bookings" and click on "Join online stream now" to be redirected to the corresponding page
With some streaming providers (e.g. Zoom) it is possible for participants to see each other. However, it is theoretically possible to deactivate the camera function. The name you enter when entering the online meeting room is displayed to other participants. However, you can always change your name (e.g. only the initials). Please note: Individual rules for online participation may apply for each class or venue.
Trainer :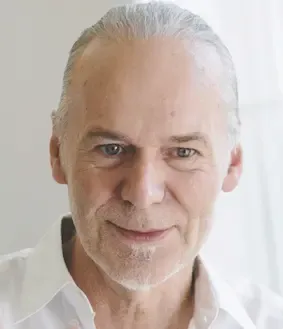 Dr. Robert Schleip
Dates:
| | | | | |
| --- | --- | --- | --- | --- |
| 1. | 17/09/2023 | 09:00 - 13:00 | Live Streaming ,, | Dr. Robert Schleip |
* All prices including VAT