Bodybliss Bewegungsmedizin |Somatische Resilienz | Live Streaming
Online stream
Starts on Tuesday, 24/10/2023
Price from 18.00 €
Description:
Stärke Deine Somatische Resilienz
Atem > Dehnen > Fliessen
Du fühlst Dich ausgelaugt, kannst nicht mehr erholsam schlafen und fühlst Dich in Körper und Gefühl verspannt? Dann ist dieser Kurs ideal für Dich. Über fasziale Dehn-Flows bringen wir Spannungen zum Schmelzen und den Körper ins lebendige Fließen. Sanfte Atem- und Tonsequenzen lösen emotionalen Stress und harmonisieren das autonome Nervensystem. Divo's angeleitete Entspannungsmeditationen fördern tiefe Regeneration.
Dienstags I 19:15-20:30 Uhr I Start 24. Oktober
Online stream
There is an online stream available for this activity. To participate, take the following steps:
This studio uses Zoom as their online streaming provider. Download the according app to your laptop, tablet or smartphone
Access to the online livestream is available 15 minutes before the start of the activity. Simply go to "My bookings" and click on "Join online stream now" to be redirected to the corresponding page
With some streaming providers (e.g. Zoom) it is possible for participants to see each other. However, it is theoretically possible to deactivate the camera function. The name you enter when entering the online meeting room is displayed to other participants. However, you can always change your name (e.g. only the initials). Please note: Individual rules for online participation may apply for each class or venue.
Trainer :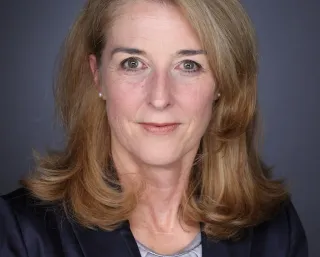 Divo Gitta Müller
Dates:
| | | | | |
| --- | --- | --- | --- | --- |
| 1. | 24/10/2023 | 19:15 - 20:30 | Live Streaming ,, | Divo Gitta Müller |
| 2. | 31/10/2023 | 19:15 - 20:30 | Live Streaming ,, | Divo Gitta Müller |
| 3. | 07/11/2023 | 19:15 - 20:30 | Live Streaming ,, | Divo Gitta Müller |
| 4. | 28/11/2023 | 19:15 - 20:30 | Live Streaming ,, | Divo Gitta Müller |
| 5. | 05/12/2023 | 19:15 - 20:30 | Live Streaming ,, | Divo Gitta Müller |
| 6. | 12/12/2023 | 19:15 - 20:30 | Live Streaming ,, | Divo Gitta Müller |
| 7. | 19/12/2023 | 19:15 - 20:30 | Live Streaming ,, | Divo Gitta Müller |
* All prices including VAT