Asana Intensive with Pankaj Sharma
Starts on Friday, 14/10/2022
Price 199.00 €
Description:
This weekend is for experienced yoga - asana practitioners and yoga teachers that want to deepen their understanding of the physical form.
Pankaj is one of the most experienced asana teachers we know, and his vast knowledge will help you gain a deeper understanding of how to approach different asanas. We will use a lot of props and partner work.
Please keep in mind, that the workshop can only be booked as a whole so we can progress throughout the weekend. This workshop is not suitable for beginners.
Schedule: Friday 14th:
18:00 - 20:00
Saturday 15th:
10:00 - 13:00
15:00 - 18:00
Sunday 16th:
10.00 - 13:00
Trainer :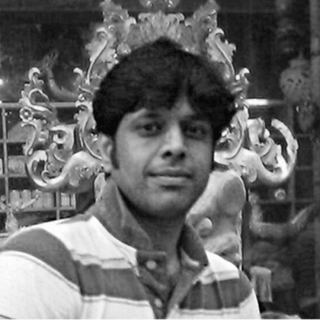 Pankaj Sharma
Am Fuße des Himalayas, in Rishikesh, fing Pankaj im Alter von 15 Jahren an Yoga zu praktizieren und erkannte schnell seine Liebe als auch das Talent für Yoga. Kurze Zeit später trat Pankaj dem Shivananda Ashram in Rishikesh bei, um dort Yoga zu studieren. Nachdem sein Lehrer sein eigenes Yoga Studio aufmachte, folgte er ihm und blieb für 8 Jahre dort.Im Alter von 23 Jahren wurde er nach Kenia eingeladen und unterrichtete dort Yoga in der indischen Gemeinschaft für 3 Jahre. Die verschiedenen Eindrücke und Erfahrungen führten zu einem eigenen Stil, den Pankaj nun seinen Schüler beibringt. Nach einem Aufenthalt in Kenia, kehrte Pankaj nach Rishikesh zurück und lehrte dort Yoga. Zur gleichen Zeit entwickelte er sich weiter, indem er Unterricht bei und mit bekannten Meistern in Bombay und Pune machte.
Dates:
| | | | | |
| --- | --- | --- | --- | --- |
| 1. | 14/10/2022 | 18:00 - 20:00 | Eisenbahnstraße 5, 10997 Berlin | Pankaj Sharma |
| 2. | 15/10/2022 | 10:00 - 18:00 | Eisenbahnstraße 5, 10997 Berlin | Pankaj Sharma |
| 3. | 16/10/2022 | 10:00 - 13:00 | Eisenbahnstraße 5, 10997 Berlin | Pankaj Sharma |
* All prices including VAT