Beweglichkeitstraining 2021 (Krankenkasse übernimmt Kosten)
Online stream
Starts on Wednesday, 13/01/2021
Price from 110.00 €
Description:
Dieses Training findet Online statt
**Du möchtest endlich mit den Händen zum Boden kommen?
Du willst Verspannungen, Schmerzen und Beschwerden loswerden?
*Du willst dich nach den Weihnachsttagen und Home-Office endlich wieder bewegen?**
Präventionskurs nach §20a SGB V zertifiziert; Übernahme von Krankenkassen
Die Ursache für Schmerzen liegen häufig in zu wenig Beweglichkeit und Mobilität! Daher beginne jetzt deine komplette Beweglichkeit zu vebessern und erlebe, was für wunder es bewirken kann.
Trainingsinhalte:
Spannungsreduzierendes Training

Beweglichkeitsübungen für alle Gelenke und Muskelgruppen

Welche Methoden gibt es und was ist für mich die beste?

Mit und ohne Hilfsmittel, vorallem Alltagsgegenstände, wie z.B. Handtuch, Besenstil,...

Intensität: Gering
Dein Mehrwert bei Gesundheitsmotor:
Spaß und gleichzeitig Effektivität jeder Übung

Wissenschaftlich fundiertes Training

Überungspläne und Hintergründe für zu Hause

Individuelle Übungen, da max. 15 Teilnehmer
Kosten:
110€ insgesamt

Die gesetzliche Krankenkassen erstatten meistens 80% der Kosten bei einer 80%igen Teilnahmequote

Private Kassen auf Anfrage
Vorraussetzung
Motivation und Freude an Bewegung
Wir freuen uns auf dich.
Online stream
There is an online stream available for this activity. To participate, take the following steps:
Make sure to read the description of your booked activity in advance to know which streaming provider your studio uses for online streaming. Commonly used tools are e.g. Zoom, Youtube Live, Skype, Hangouts, etc. If necessary, download the necessary software or app to your laptop, tablet or smartphone
The access to the online stream is available 15 minutes before the start of the activity. You can find the link for the online stream in your online profile under "My bookings". With a click on "Join online stream now" you will be forwarded to the corresponding page and you join the activity online!
Specific streaming providers, e.g. Zoom, allow participants to see each other through the video camera. If you do not want to show yourself or the personal environment, you can deactivate the camera function or cover the camera. The name you enter when you join the online meeting room will be shown to other participants. However, you can change your name at any time (e.g. only specify the initials).
Trainer :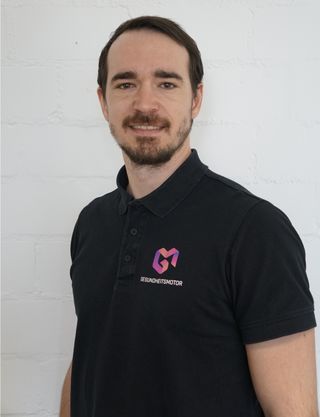 Tobi
Inhaber & Geschäftsführer, Personal Coach Ich bin studierter Sportwissenschaftler & Sportmanager und will Dir dabei helfen dein ergonomisches Verhalten im Arbeitsalltag zu optimieren und dein Bewegungsverhalten zu fördern. Darum liebe ich er meinen Job: "Die Arbeit mit den verschiedensten Menschen treibt mich an. Gesundheitsorientierte Fitness ist nämlich keine Blaupause. Ich finde es hochinteressant den menschlichen Körper individuell zu verstehen und ihn meinem Gegenüber erklärbar zu machen. Menschen mit körperlichen Beschwerden zu helfen und ihnen Spaß an Bewegung zu vermitteln ist eine der Quellen woraus ich meine Energie ziehe."
Dates:
| | | | | |
| --- | --- | --- | --- | --- |
| 1. | 13/01/2021 | 19:00 - 19:45 | Online Klasse X, 71334 Waiblingen | Tobi |
| 2. | 20/01/2021 | 19:00 - 19:45 | Online Klasse X, 71334 Waiblingen | Tobi |
| 3. | 27/01/2021 | 19:00 - 19:45 | Online Klasse X, 71334 Waiblingen | Tobi |
| 4. | 03/02/2021 | 19:00 - 19:45 | Online Klasse X, 71334 Waiblingen | Tobi |
| 5. | 10/02/2021 | 19:00 - 19:45 | Online Klasse X, 71334 Waiblingen | Tobi |
| 6. | 17/02/2021 | 19:00 - 19:45 | Online Klasse X, 71334 Waiblingen | Tobi |
| 7. | 24/02/2021 | 19:00 - 19:45 | Online Klasse X, 71334 Waiblingen | Tobi |
| 8. | 03/03/2021 | 19:00 - 19:45 | Online Klasse X, 71334 Waiblingen | Tobi |
| 9. | 10/03/2021 | 19:00 - 19:45 | Online Klasse X, 71334 Waiblingen | Tobi |
| 10. | 17/03/2021 | 19:00 - 19:45 | Online Klasse X, 71334 Waiblingen | Tobi |
* All prices including VAT