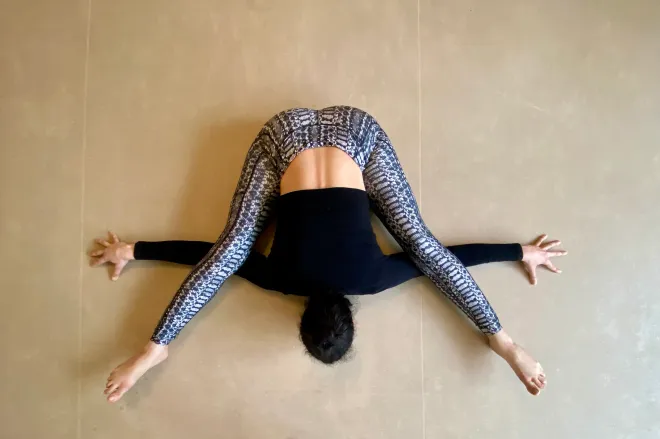 Purifying Vinyasa - 90 minutes
Video
Facility/Studio
OM Yoga Stuttgart
Availability after purchase
24 hours
Price
5.00 €
Single ticket
0.00 €
MEMBERS ONLY - VIDEO LIBRARY
85.00 €

/ month

12 Months Membership
99.00 €

/ month

6 Months Membership
About the class
In this class you'll begin and end with Nadi Shodhana (Alternate Nostril Breathing). The physical practice begins with a mindful warm-up sequence for spine, wrists and shoulders before flowing into Vinyasa and trying out Turtle & Dancer.
This sequence will make you feel every part of your body purified and cared for.
Enjoy your practice!