About us
A SAFE AND SUSTAINABLE APPROACH TO YOGA Barbra´s highest priority is to help students learn a safe and sustainable approach to yoga. Inspired by the qualities that have been most significant for her in her yoga journey, she calls her approach to practice "Strength & Grace Yoga". AN INTEGRATIVE APPROACH TO THERAPEUTIC YOGA Strength & Grace Yoga is an integrative approach to a therapeutically beneficial and spiritually uplifting yoga practice. It features a concise system of simple alignment principles that provide the framework with which to intelligently explore asana and movement. ELEMENTS OF STRENGTH & GRACE YOGA - Therapeutic Alignment: An intelligent, healthy, sustainable approach to alignment - Natural Curves: Rediscover and maintain the curves of the body - Core Stability: Strength and stability for the core areas of the body - Pulsation: Elastic, rhythmic pulsation for suppleness and power - Pandiculation: Intuitive movement to develop proprioception and the ability to sense - Fluid Movement: seamless, graceful transitions Stillness: silence, awareness, surrender STRENGTH & GRACE YOGA FOUNDATIONS The alignment principles of Anusara Yoga form the foundation of Barbra´s work. The practice is designed to be nurturing and increase vitality. The wisdom of Ayurveda forms the background to understanding how to adapt the practice to suit the current needs of the individual.
Amenities
Showers
Food
Shop
Wellness
Changing rooms
Parking lot
Card Payment
Reviews
5.0
8 reviews
Barbra Noh ist eine wundervolle Yogalehrerin
---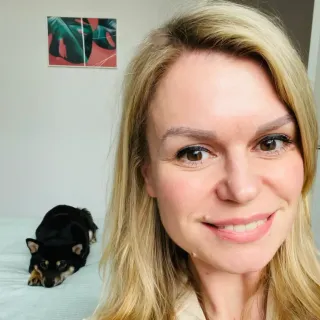 Kompakt, auf den Punkt, klar in der Vermittlung und schlichtweg sehr präsent- auch online. Danke liebe Barbra
---
Wundervoller online workshop
---
Barbra inspiriert, fordert, fördert, begleitet - großartige Lehrerin mit Herz, Hirn und unglaublichem Wissen.
---
Further helpful information
About the Team
Barbra Noh has been a student of movement her whole life. She is an internationally recognised yoga teacher who loves to share her passion for health, healing and personal growth. An Australian based in Munich/Germany, she travels internationally to teach workshops, offer retreats and present at conferences. Additional to her highly regarded teacher trainings she is also co-founder of the healing system, ThaiVedic Yoga. Barbra found that yoga and meditation changed her life, giving her tools to work with her mind, heal her body and nourish her spirit. She believes the transformational techniques and teachings of yoga empower and encourage us in our quest to sense our worthiness and live our full potential.
Available sports types and activities